So lately I have found myself with a huge amount of cucumbers. Why might you ask? Well, simply put it's because they were on sale and I tend to buy whatever is on sale. That being said I had to get creative with what I already had in my kitchen cabinets and find recipes to make with cucumbers. It sounds like an easy task at first, but sometimes you just need some inspiration. So here are 10 AMAZING and EASY recipes I found for cucumbers. Chances are you have all this in your home already too. YUM!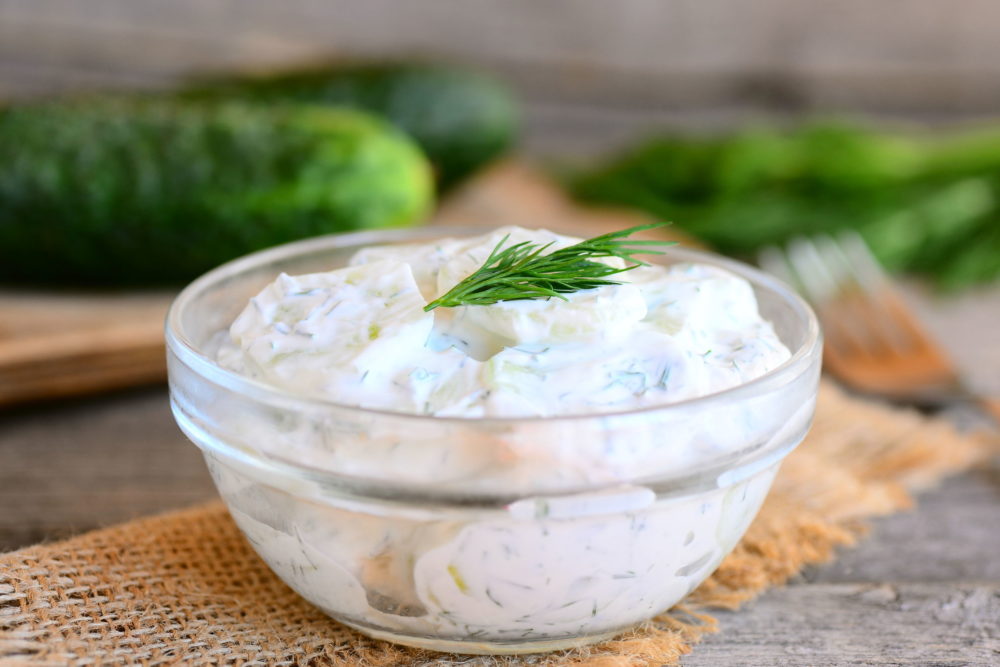 1. Easy Creamy Cucumber Salad
Being on a budget I decided to check out what cucumber creations I could make cheaply. I came upon this VERY easy recipe in my grandma's recipe cards called Easy Creamy Cucumber Salad. I had all the ingredients, it was simple and easy to make. It was also tasty! Now the recipe does call for sugar and I didn't put sugar in mine because I am watching my sugar and my whole family adored it. So I don't think you really need it, but here is the original recipe. Have fun, eat and save money!
INGREDIENTS:
2 long cucumbers
1/2 cup sour cream
3 tablespoons mayonnaise
1/5 cup fresh dill, chopped
3 tablespoons white vinegar
1/2 teaspoon white sugar
Salt to taste
1/3 cup sliced white onion ( in theory you can sub Yellow Onion)
You simply Mix them all together and you have your meal. Yum!