Mother's Day is about honoring and cherishing our moms. Most of us will end up spending money on flowers, gifts, jewelry and even cards. Cards are ever important and you shouldn't skip out on that Mother's Day tradition. However, there are some things that are much sweeter and will mean more to your mom than the usual flowers or mundane necklace. Sugar! Sugar is always the answer here. Delicious desserts made from your loving children are some of the best presents you can ever receive. If you're looking for a last minute "gift" idea and have some sugar ingredients in your fridge and/or cabinet, then here are fifteen ideas you can use.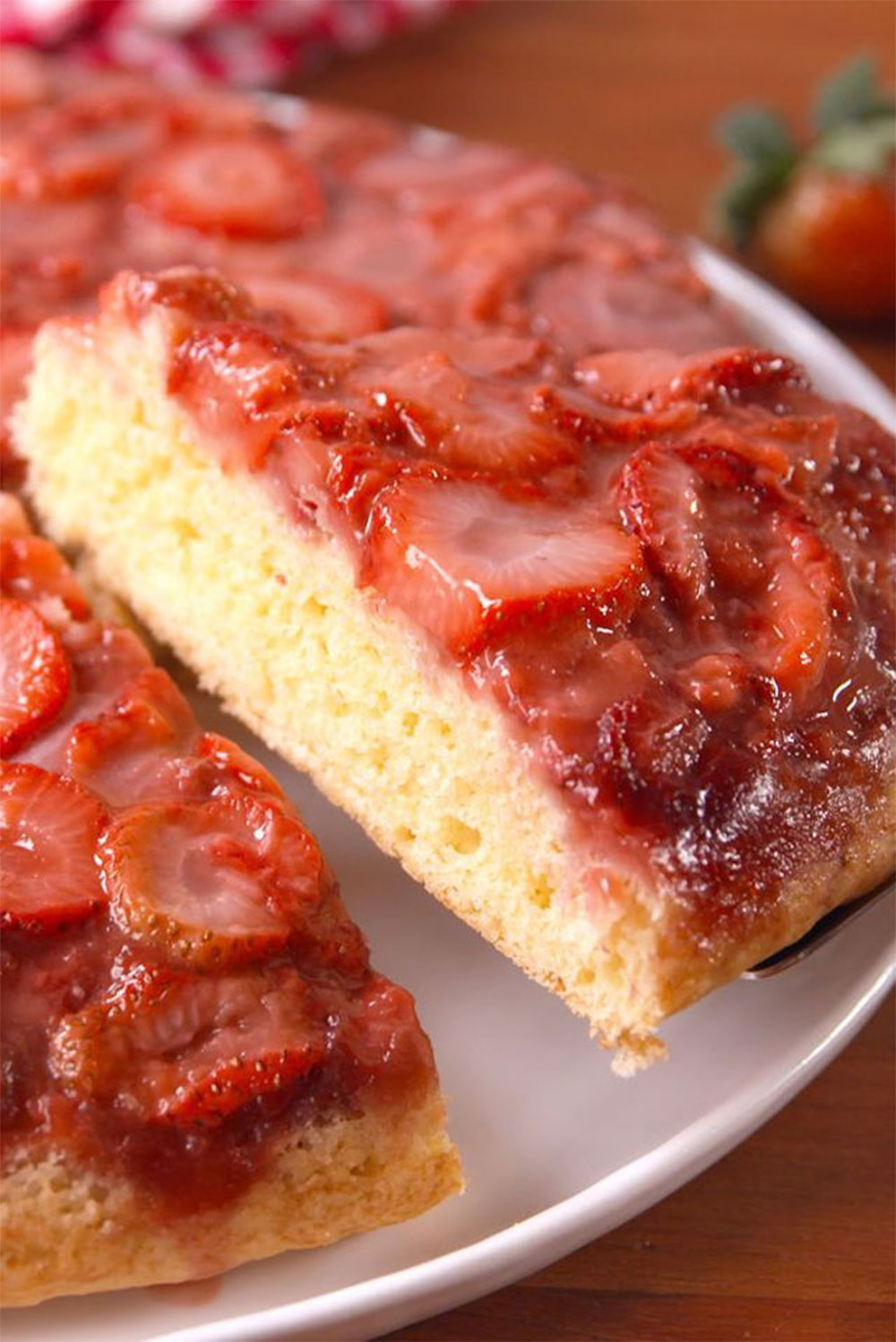 1. Strawberry Upside Down Cake
This is going to be a 12-inch cake and you can easily use a cake pan or skillet to make it! Not only that, but it's delicious and a refreshing light take on the pineapple upside down cake. It's something that mom will cherish and you both can bond over. Nothing better than sitting down with your mom and having a slice of this upside down cake!