If you've been active on Instagram the last few months, you've probably seen these smoothie bowls. They're #trending on the gram and that's because of how pretty they are. These smoothie bowls are packed with greens, fruit, and sometimes even protein. They're typically topped with granola, fresh fruit, coconut, and honey. (How Insta-worthy does that sound?)
Smoothie bowls look like ice cream and honestly, they taste like ice cream too. But that doesn't mean these bowls aren't a healthy breakfast option, they are — as long as you're mindful of what you're putting in them. The best way to keep your smoothie bowl healthy is if you make it yourself. That way, you can cut back on how much sugar you're including while still creating a delicious and photogenic treat. 
Here are four smoothie bowl recipes that are healthy and, of course, Insta-worthy: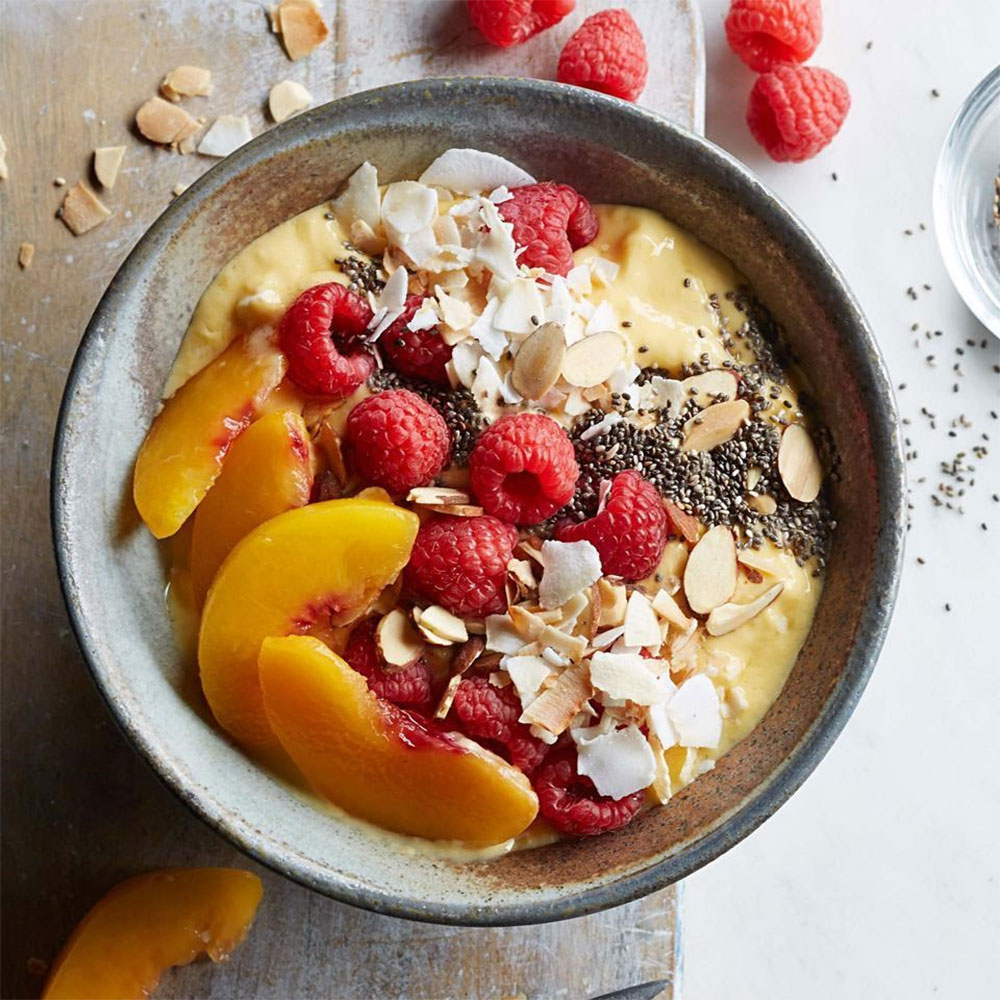 Peach-Raspberry Smoothie Bowl
This peach-raspberry smoothie bowl is packed with fruits that'll have your bowl looking like a pink-hued rainbow! You're going to want to post this one on Instagram, for sure.
Ingredients:
1 cup frozen raspberries (About 4 oz.)
½ cup frozen peach slices (about 2 ½ oz.)
½ cup plain whole-milk yogurt
½ medium zucchini (about 4 oz.), chopped
1 tablespoon ground flaxseed
1 tablespoon raw honey
1 teaspoon vanilla extract
Pinch of salt
Desired toppings
Directions:
Place raspberries, peach slices, yogurt, zucchini, flaxseed, honey, vanilla, and salt in a blender; process until smooth, 20 to 30 seconds, stopping to stir and scrape down sides as needed. (If the mixture is too thick, add up to 4 tablespoons of water and process again.) Divide between 2 bowls and sprinkle with toppings. Serve immediately.
This recipe was taken from Health