In a rush? Let's be real, sometimes you NEED dessert, but it's just not worth laboring away for hours (or even minutes, at times) to come up with the perfect concoction, when you could easily just run to the bakery across the street. We got you, though!
Even if all you have to spare is five minutes, that alone is enough to make a super scrumptious treat to enjoy over the weekend, whether your intention is to share with loved ones or gobble it all up yourself while you curl up with your cat to watch Netflix. Either way, we are confident that you'll fall in love with one of these treats that only takes FIVE MINUTES to whip up!
S'mores are pretty much everyone's favorite dessert, and we sure can't blame them. There's just something completely irresistible about the way all the different flavors and textures mingle in our classic childhood treat that makes it simply irresistible. But sadly, you can't be around a campfire all the time. Here's how to fix that.
This is also a perfect small-batch toaster-oven venture, if you are so inclined.
​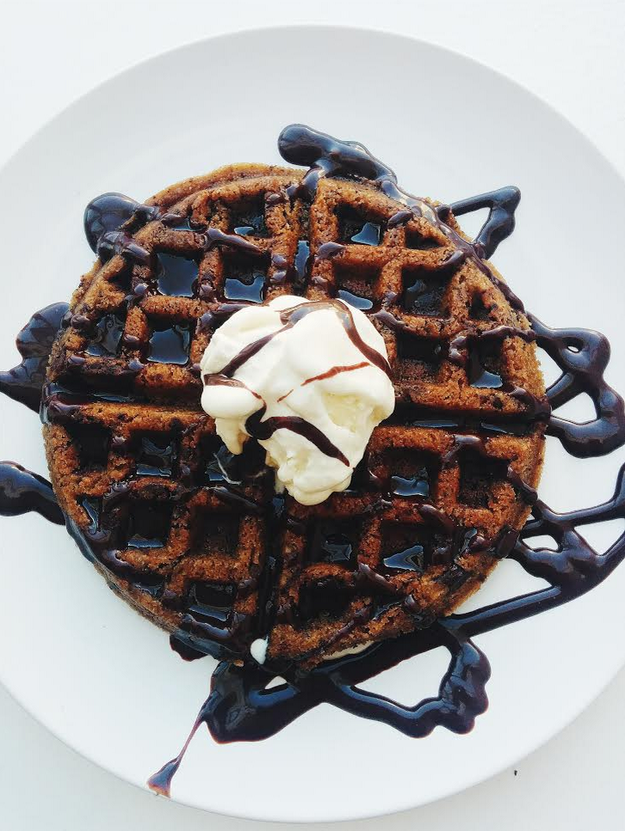 Too lazy to actually bake some cookies? Pull out that waffle maker and pretend like you're about to eat breakfast, when in reality you are about to enjoy a glorious, glorious pizookie type of thing. No regrets.
Love the sweet, salty and crunchy version from Trader Joe's? Here's how to make it at home, using a bunch of stuff you might even have already. Bonus: Swap out for your favorite kind of topping, like nuts or crushed-up peppermint candy, to make it feel super seasonal.
Feel free to use any type of fruit that tastes good in a cobbler, even frozen stuff. All you'll need to do to adjust for frozen fruit is to cook it a little longer and keep in mind that it will be a tad more watery. BUT you get a scrumptious, summery cobbler all for yourself in minutes, so we feel that it's worth it.
Craving cookie dough by the spoon? Make it in a totally safe-to-eat dip version! PS -- if mint isn't your thing, you can leave it out, or swap it out for your flavoring of choice. Go bold with some candied pecans and cinnamon or maybe sprinkle in some mini marshmallows and dip with graham crackers for a delightful s'mores version!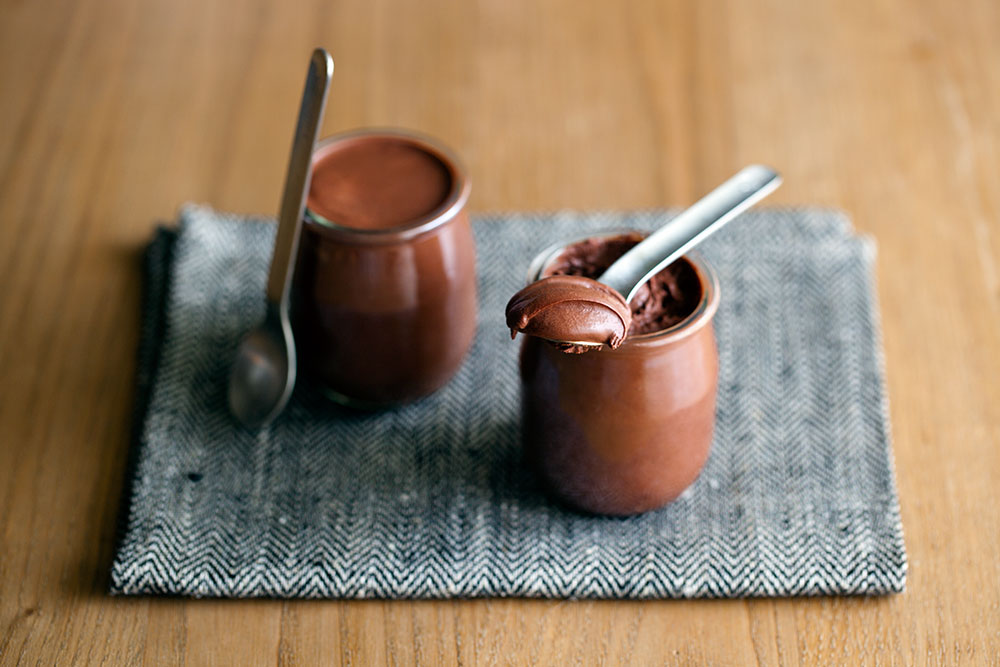 Hey, they said it, not us. But they might be right! All you need is chocolate and water -- and maybe a little sugar or flavoring, if you feel so inclined LOL. This recipe was invented by a crazy French food scientist, so you know it must be good!
This one is particularly awesome if you want to make brownies but are afraid of your ability to eat the whole tray of them in one sitting. (Hey, no judgment here.) You can't do better than a five-minute rich, gooey and fluffy brownie to satisfy a craving.
Yes, really. No, there are no bananas involved. Yes, it takes more than five minutes, when you count freezing time. But we think you'll forgive us when you taste it and realize that it's the real deal.
Honestly, this should be your go-to "oh crap, people are coming over and I didn't make anything" dessert, because it tastes delicious and you can store the ingredients almost indefinitely. No one has to know that the fruity, light whipped indulgence only took you a few minutes to whip together. We certainly won't tell.
Did you know that cocoa powder is already cooked? That means that it's not completely essential to bake your brownies, if you're not feeling it. Instead, blitz a bunch of stuff in the food processor for a few minutes, mold it into the right shape and you're good to go. These are particularly great if you love your brownies rich, moist and dense, but pretty much anyone will be fawning over these amazing treats. We sure will.