Taco Tuesday is here! We love tacos as much as anyone else, but why not mix it up a little with insanely delicious dessert tacos? The crunchy shells go so well with soft, sweet fillings like fruit, ice cream – even cheesecake. Give it a try!
Note: baking or frying your own taco shells are a million times better, but they will still be delicious with store bought shells if you need to save time.
Because how can you ever go wrong with fried ice cream and cinnamon sugar shells?
If you don't want to make your own no-churn ice cream, you can buy tres leches ice cream and add your own chocolate. Either way is super delicious.
Make sure you throw some sprinkles on top. Sprinkles make everything better.
Basically put anything you want into these pancake tacos and they will be heaven – but you can't go wrong with Nutella, fruit, honey, yogurt, almonds or cinnamon.
Take your fruit salad to the next level by throwing it into a taco shell with honey-cinnamon cream cheese, because why not?
Neapolitan ice cream, crepe-style taco shells dipped in chocolate – does it get any better?
Why not taco this favorite classic dessert? You can never go wrong with a banana split.
The jalapeno adds a delectable zing to these heavenly tacos.
The right place for no bake cheesecake is inside of a fried taco shell.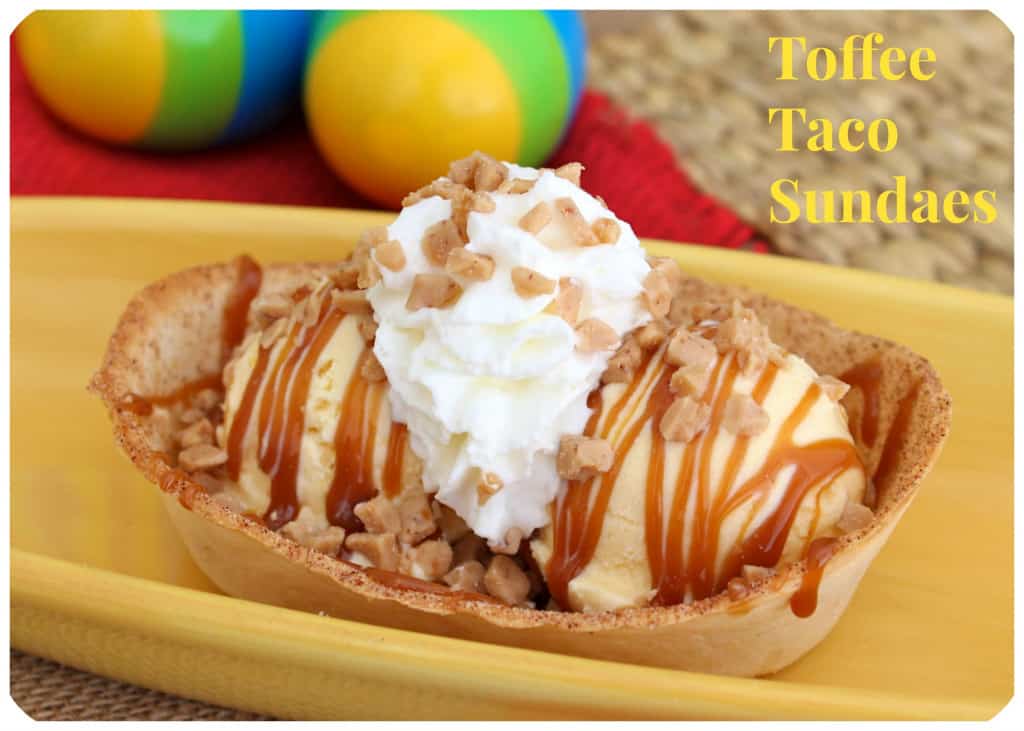 For something a little more decadent and with less mess than a handheld dessert, turn your taco into a sundae. Make extra and share with us, please.
The wonton shells add a zippy crunch that goes perfectly with the smooth texture of ice cream.
A crunchy chocolatey cookie taco shell is the perfect home for strawberries and ice cream.