It's cold out! Warm yourself with some savory, hearty stew:
Looks good, doesn't it?
Go ahead, fill up your bowl.
There's plenty to go around. 
Here, have another scoop.
That's more like it.
Mmm ... so good ...
From savory and meaty to spicy and veggie-packed, even sweet, I love them all. I don't have a type!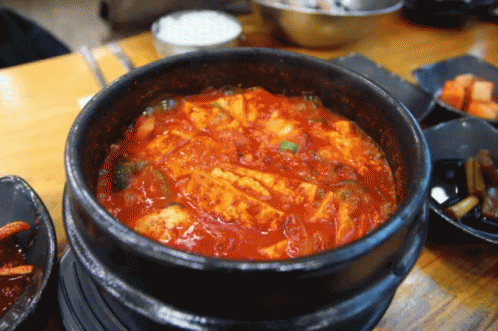 Don't forget the toppings!
It's all about the sturdy, crusty bread for optimal dipping.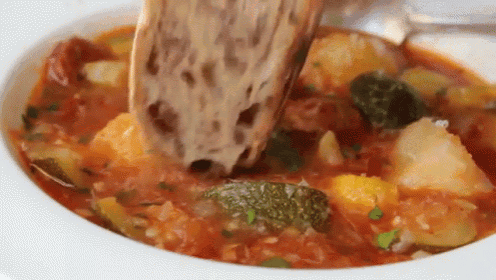 And maybe a big hunk of creamy, chunky avocado to really tantalize your taste buds.
Of course, a few sprinkles of crunchy stuff never hurts.
Help yourself to seconds...
 And maybe thirds.
Enjoy!