Let's take this moment to appreciate one of the best foods of all time: the burger.
Honestly, what is more heavenly than a juicy, flavor-packed burger, with a nice charred crust, oozing melted cheese on a perfectly pillowy bun?
It really doesn't get much better than that, does it?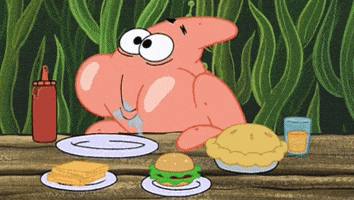 Dec. 21 is National Hamburger Day, so we thought we'd give you a little treat, to help Hump Day go by a little quicker.
We can't help drooling over a delectable slice of heaven on a bun, whether you prefer to grill your patties ...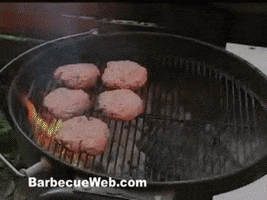 Or char them on the cast-iron ...
Or maybe even load your patties up with bacon and veggies ...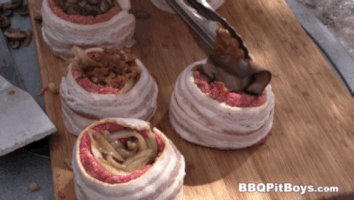 And top it off with a nearly NSFW slice of melted cheese ...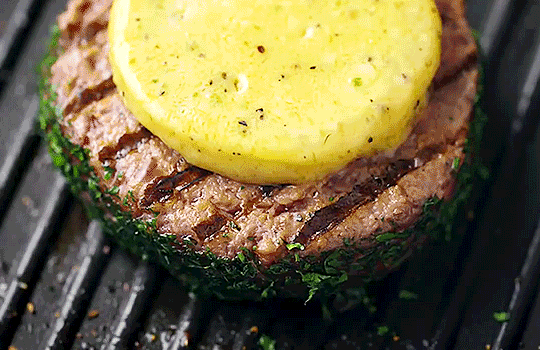 Don't forget about this beautiful moment. THE FLIP.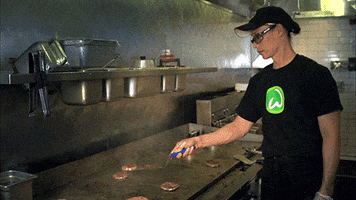 Look at how bodacious and thick these patties are:
We are SO ready to eat these! Check out those perfect grill marks: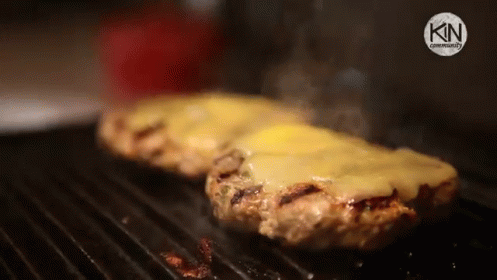 Pile them high with toppings if you want!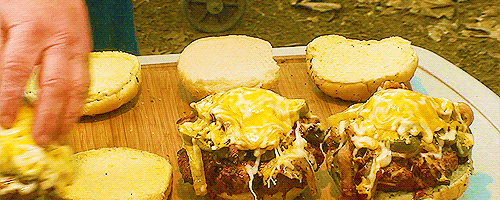 Higher! We need bigger burgers!
Don't forget to add a generous douse of rooster sauce, if you like it hot:
Have a bite! Enjoy!
Go on, make a meal out of it.
Because burgers = life.