Guys, guys, guys! Cinco de Mayo is tomorrow! That's right! That means all you need to do is get through one more day before you can throw a big party to celebrate Mexico's unlikely win against France in the Battle of Puebla. So, to help you get through Hump Day, here are some out of this world taco gifs to help you mentally prepare yourself for tomorrow.
1. Seriously, tacos are divine. Just look at this sublime meat-filled tortilla shell.
2. We don't mean to #tacoshame, but we have to be honest – our favorite tacos are the real ones. You know, the soft kind dripping with juice?
3. Just look at those soft, warm tortillas, grilling gently.
4. First, you have to cook the meat until it is so tender it will melt in your mouth.
5. Got that down? Now it's time to slice it nice and thin.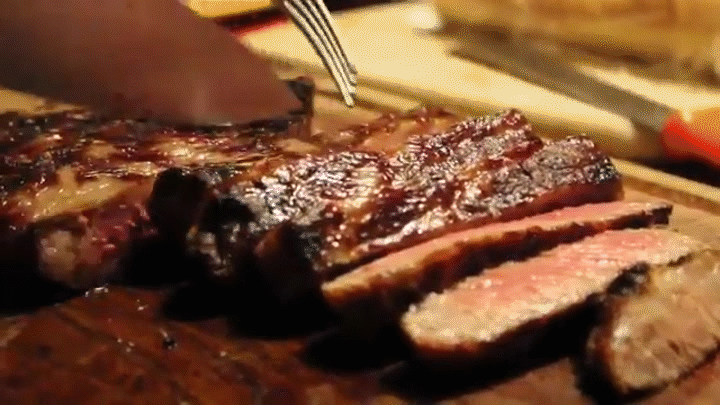 6. Chop that meat with flair!
7. We like a close shave, personally.
8. Either way, admire the expert skill that goes into preparing these divine snacks.
9. We are drooling at the way el taquero grabs that big hunk of meat.
10. And then chops it with deft hands.
11. And now the best part: loading it all up into a tortilla!
12. And adding some glorious sauce.
13. More meat, please!
14. Lots of toppings...
15. *drool*
16. Now for the finishing touches...
17. Here you go. Enjoy your beautiful taco.
18. Eat it however you want! We won't judge you.
Happy Cinco de Mayo!