Yeah, we know. You are exhausted and pressed for time, and your favorite takeout menu is sitting 6 inches away from your hand.
It can be tempting to order out every night, and we certainly won't judge you for it, but don't forget that you don't need to spend hours in the kitchen to have a delicious dinner!
If you're looking to enjoy homemade food with minimal effort this week, here are some winning quick recipes that are perfect for February:
You might automatically think lasagna is a royal pain that is just not going to happen on weeknights, but magic happens when you take shortcuts. Pro-tip: If you are looking for a quick meal but don't want to buy everything pre-chopped, just prep everything a day or two before when you have spare time.
Baking your dinner in a foil pouch is practically the easiest thing in the world. Use heavy-duty foil, give it a good, thorough grease with cooking spray and spend a minute or two tossing together your ingredients. It basically cooks itself, but you can trick yourself into thinking you spent hours on it. Everybody wins here.
​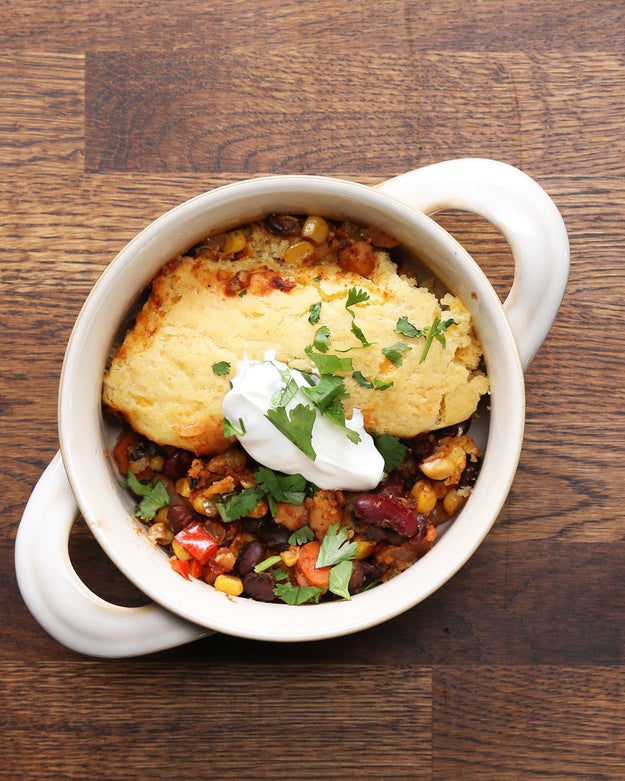 WOW. We love the southwestern flavors in this vegetarian version, but if you want an even easier, meaty version, feel free to make this 5-Minute Chili. Add corn, taco seasoning and maybe some black beans if you want similar flavors.
Douse some salmon and veggies in fajita spices and bake it all together for a super simple, healthy and delicious meal. Bonus: You only have to wash one dish. YESSSS.
Honestly, does it get any better than this filling, thick, sweet, savory soup? Toss it in the slow cooker to make things EVEN EASIER for yourself. You're welcome.
​
This ultimate comfort dish can absolutely go into the slow cooker, although you might prefer the crispy browning that happens in the oven. Either way, this creamy, spicy spin on pot pie is sure to be a crowd pleaser.