I LOVE ginger drinks. I could drink Jameson and Gingers, Moscow Mules and Dark and Stormies from now until the end of time, and I'd never complain.
The slightly spicy, fresh root perfectly complements all kinds of boozy flavors, and it is a great flavor to help you enjoy the crisp fall season. But since it goes so well with so many different types of cocktails, why limit yourself to just the classics? 
Let's get a little wild! From lime beer to tequila to apple brandy, here are some cocktail recipes featuring a number of delectable ginger combinations that you probably haven't thought of: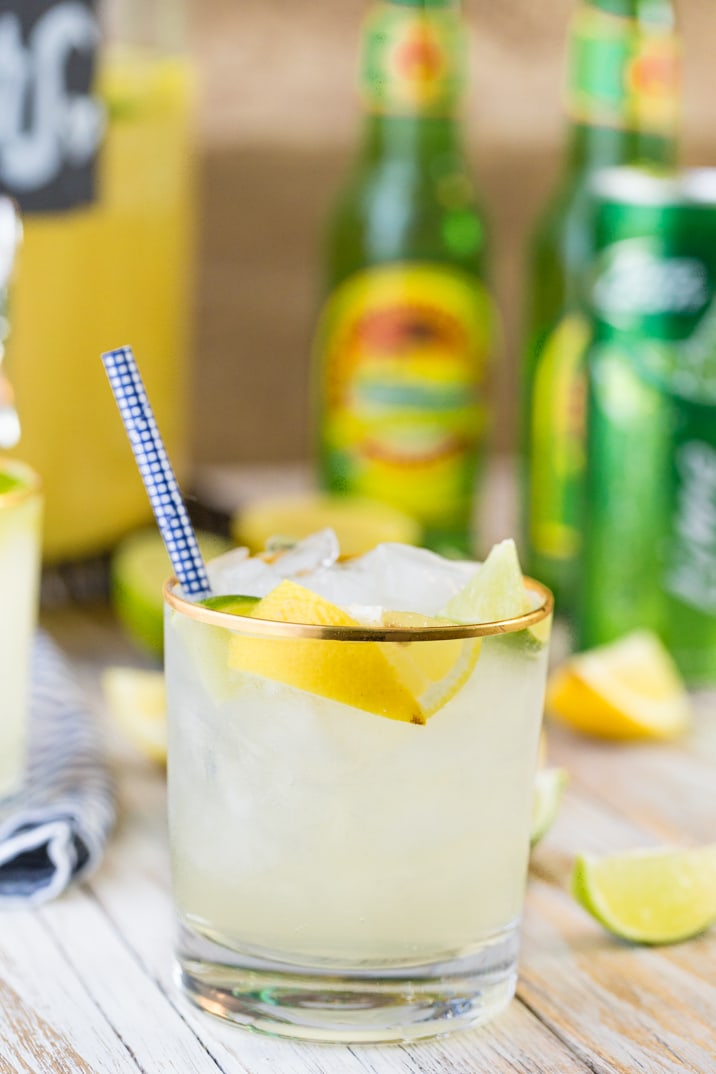 Bud Light Lime, ginger beer and lemonade make for an excellent crowd sipper! If you want it a little stronger, add a few glugs of vodka or any type of ginger-flavored booze.
With just four ingredients, this strong yet sweet, perfectly balanced apple-pomegranate cocktail is an excellent way to enjoy fall fruit!
If for some reason, the delicious name isn't enough to get you interested in mixing up one of these, the triumphant fall return of robust tequila and smoky mezcal should get you excited to sip one of these.
Love Moscow mules? This is basically the same thing, but it gets a welcome extra spicy kick from hot sauce or serrano chilies. You can also infuse your vodka with the serranos. Quarter around 10-15 chilies (jalapenos, habaneros, or any combination thereof also work!) removing the seeds if you like it with a little less heat, and store it in a cool, dry place for a week or so.

This sweet, spicy highball features tequila, lime, creme de cassis and ginger ale with an extra rich kick from tawny port. A truly unusual yet excellently balanced affair!
Love yourself a Dark 'n Stormy? I sure do too! This is basically a 2.0 version of the old standby, with two different kinds of rum, spicy ginger juice and chocolatey beer (like porter or stout) for an extra fizzy punch. Fun!