Are you a cherry fiend? Do you look forward to celebrating Chocolate Covered Cherry Day on Jan. 3 every year?
Ok, even if that doesn't apply to you -- and honestly, we suspect it doesn't -- if you enjoy cherries and are looking for some new ways to add a little fruit to your sweet and savory dishes, we have a treat for you. Whether fresh, frozen or dried, cherries add a nice depth to your drinks, desserts and even savory meals, so if you want a little extra sweet and sour kick, read on to take your ingredients to the next level.
All you need is butter, devil's food cake mix and cherry pie filling for a super moist, flavorful indulgence. If you want to spend a few extra minutes preparing this, feel free to use these recipes for devil's food cake and cherry pie filling.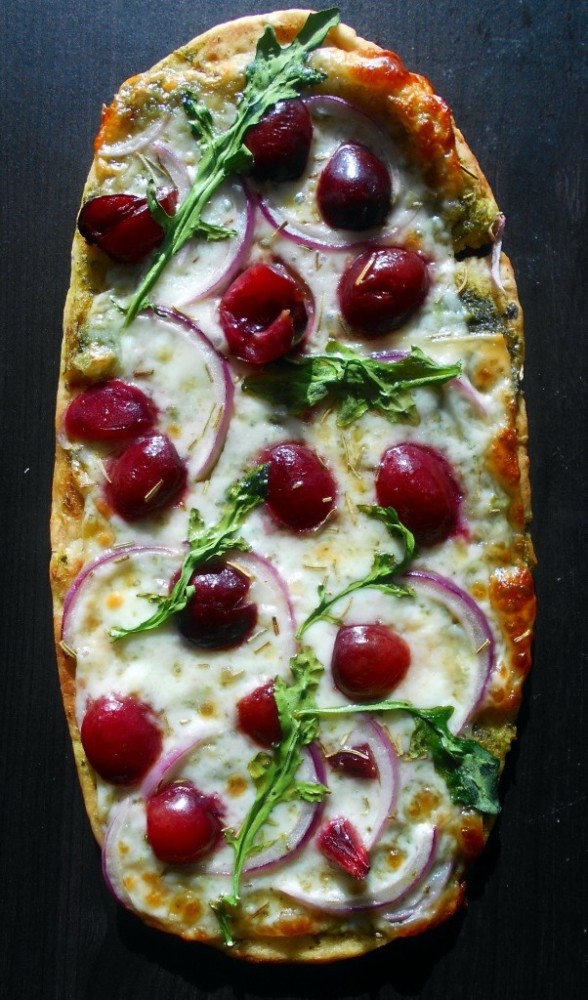 Cherries and pizza? YES! Absolutely. Throw in some pesto, red onions and arugula for a peppery, savory pop to balance out the sweetness. If you want to really take it over the top, we think this flatbread would be divine with a little bit of fresh mozzarella or Brie.
This gooey, sweet, tart recipe uses roasted cherries, so feel free to either roast some frozen ones or just skip the step and throw in a few dried cherries, but keep in mind they'll be a little sweeter.
If you want, you can totally brown the brisket and then just dump everything into the slow cooker -- then come back several hours later to a tangy, flavorful meal that melts in your mouth.
You know those tart Morello cherries you find in a jar? Yeah. Muddle them with a mandarin orange, rum, bitters, vanilla and, oddly, a fresh crack of pepper for a bittersweet, smooth and perfectly complementary cocktail that will blow your socks off.
Love those cherries you find in the box? It turns out, they are super easy to make, plus you can customize them however you want. Love Luxardo cherries and dark chocolate? Go for it!
Truly, cherry, lemon and vanilla are the perfect additions to your favorite super-moist breakfast pastry. You'll love this one!