First and foremost: Happy Halloween!!
This year, let's make our own candy!
Whether you and yours just want to try something new, or your have food allergies or certain other dietary restrictions that can make Halloween candy a real pain, the good news is that there are tons of copycat recipes out there that make DIY candy a real treat. And if you have a very specific diet, you can easily make substitutions as needed.
Plus, sometimes it's just fun to make a homemade version of your favorite snack. It's often a tad healthier, and it is almost always going to taste way better.
Halloween candy or not, few things are better than the sweet, buttery crunch of homemade toffee. The best part? When you make it yourself, you can control the ratio of chocolate to toffee, and if you're more into white or dark chocolate, you can use that instead so that it tastes exactly the way you want it to.
For some strange reason, candies like Twizzlers are often made with wheat flour, which sucks for gluten-free folks. Rather than buying stupidly expensive (and often tasteless, let's face it) GF alternatives, try making your own! You do need to have a (cheap!) candy thermometer, as it'll help you get that perfect chewy consistency that tastes just like the real thing.
If you love this candy, you'll LOVE this giant three-layered version that ends up in big pan and gets chopped into pieces -- huge ones, if you want!
These are just plain impressive! With little more than a candy thermometer and a few simple ingredients, you can create your own spin on the nostalgic fizzy popping candy. This recipe tends to yield somewhat tart pop rocks, so if you like it sweeter, consider either subbing the honey for corn syrup or adding a bit more sugar than the recipe calls for.
These silky delights come up much richer than the grocery store version, and though they are delicious with the dark chocolate that the recipe calls for, you can absolutely use whatever kind you like. These will get you cups that resemble the mass-produced kind, but you're welcome to skip that step and layer chocolate (allow it to cool), peanut butter and chocolate and then just slice it up if you prefer.
Say what you will about the controversial candy, but it has lived through yet another Halloween season, and it's clearly here to stay. So you might as well embrace it and make the festive waxy treat for your friends and family.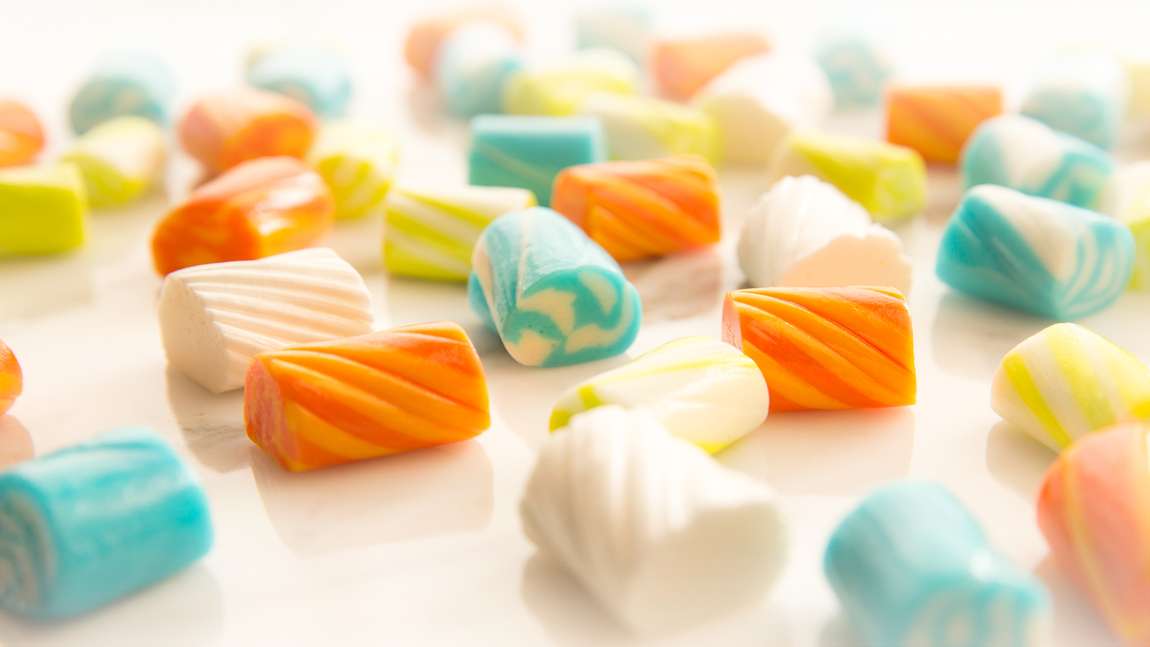 You know how when you get a pack of Starbursts, you invariably end up crossing your fingers and hoping that you get your favorite color, but instead you end up with multiples of your throwaway flavor? Yeah. Fortunately, you can go ahead and avoid the disappointment by making them all pink -- or whatever your favorite happens to be.