Mini desserts just mean you can eat more of them, right?
Seriously, why does everything taste better when it is bite-sized? Little desserts are super adorable, and the best part is that nobody will know how many you make, so it's a lot easier to sneak a bite on your way to a party than, say, a big cake.
We can see no reason why you shouldn't make all of these delicious treats:
With just four ingredients and a microwave, desserts don't get much easier than this. Or tasty.
​
Make the most of your muffin tin! These little cakes are so stunning with a slice of clementine on top that makes for an effortlessly awesome (and delicious) presentation.
Only a few minutes of work and you'll have mini versions of your favorite full-sized desserts! It's like magic!
​
Everybody loves a good apple pie -- and the bite-sized versions are no exception ... but have you ever tried crumbling a bit of bacon into the pie filling for a bit of added smoky, savory richness? If not, do so immediately. Warning: this might change your life.
Basically, these are like cinnamon rolls but way easier to make, using ... well, whatever type of bready dough you have on hand, really. These muffins aren't picky!
Mini pies are adorable perfection, and the best part is that there really are no rules when it comes to adding your favorite fillings. It can be a little tricky though, but that recipe will give you all the tips and tricks you need to help you figure out the easiest way to make adorable little lattices or whatever else tickles your fancy.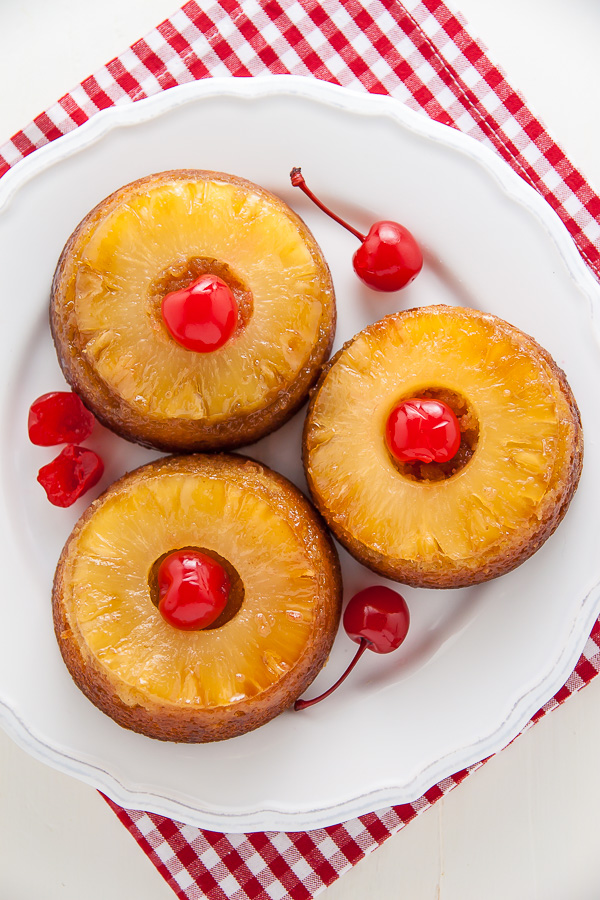 What else would you possibly use a can of pineapple rings for???? And why would you possibly make anything else when this recipe exists?
We have a feeling that you could dredge anything in brown sugar whiskey caramel sauce and it would come out fabulous. But pair that magic sauce with crusty-on-the-outside, moist-on-the-inside bread pudding and we're in heaven.