Looking for a new ingredient to spruce up your cocktails? Consider using some amaretto: the sweet, nutty and thoroughly delicious almond liqueur that in our opinion is totally underrated. 
Amaretto adds a nice yet versatile cherry blossom flavor boost to your cocktails that is both refreshing and perfectly appropriate for the season, as we transition from winter to spring. Give it a try!
So whether you bought a big bottle of amaretto liqueur for one recipe and you don't know what the heck else to do with it, or you're just looking for some new and exciting drinks, read on! You won't be disappointed.
Everyone knows the basic amaretto sour, which is delicious in its own right. But if you really want to take the drink to the next level, consider brightening up your standard recipe with plenty of bubbles and two different kinds of citrus. Nice!
Bruleed oranges? YES. APPARENTLY THIS IS A THING. The best part is that you don't even need a torch for these ... although, of course, if you have one, it's a great excuse to harness the power of fire.
​
What makes a classic vanilla milkshake even better? A generous splash of sweet almond booze with a perfectly complementary cherry on top!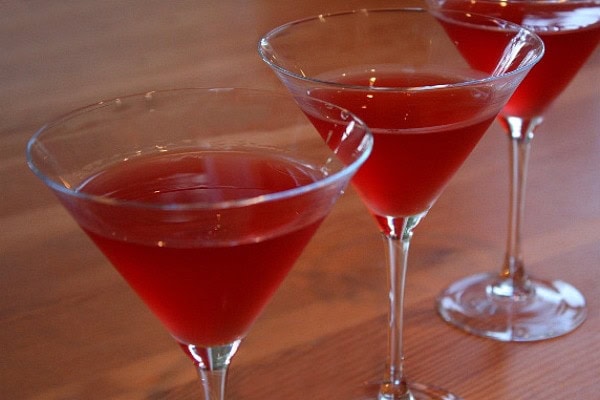 If you love Cosmopolitans, you'll fall completely head over heels for this sweetened-up version of the iconic pink martini. Who knew that almond and cranberry were such a delightful combination?
This dessert cocktail is naughty enough to live up to its name: creamy liqueur, vodka and a hint of orange go smashingly with amaretto that this drink might just become your go-to indulgence.
If you are a fan of a good classic White Russian but want to change up your pace a little and nix the vodka, consider this alternatively bright, sweet amaretto version.
The amaretto sour is a classic, and for good reason, but consider giving the sweet drink an extra spicy, bitter kick with lemon and freshly muddled ginger. The sweet nuttiness of the amaretto handles these big, bold flavors perfectly.
The perfect pick-me-up! Basically Irish coffee with a nice twist -- and on that note, you can certainly swap out the rum for a nice bourbon or Irish whiskey if you prefer. No one will complain either way.