Looking for some interesting desserts to whip up this holiday season? We have just the thing.
December 9 is National Pastry Day, and we think it's the perfect time to fine tune your holiday menu. Plus, if your home is freezing, you might as well just turn on the oven and heat up your home with the smell of delectable holiday desserts. Feeling frisky? Whip up a batch of mulled wine while you work for the perfect pairing with winter pastries. Plus, it will make your home smell AMAZING.
​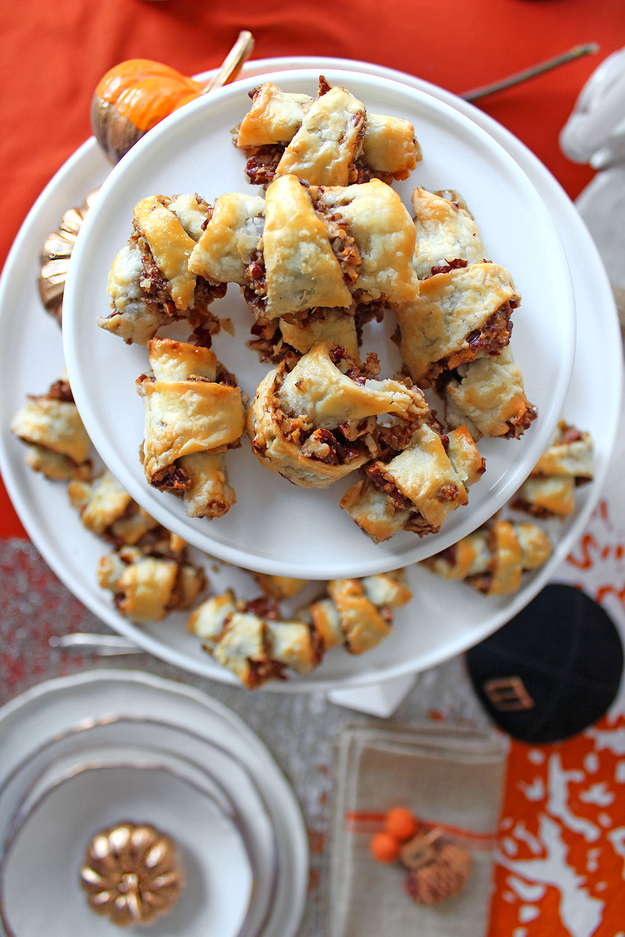 Pecan pie filling lives its best life when you roll it into buttery flaky pastry wheels. This one is a must.
Basically the sugar cookie version of cinnamon rolls. How can you go wrong?
Okay, these aren't actually pastries. You don't even need to bake them! But we don't think you'll complain at these no-bake treats when you see how simple they are to put together. By the way, if you don't feel like melting chocolate pieces, just coat the truffles in powdered sugar instead for an even easier shortcut.
Granny Smith apples, crescent rolls and … Mountain Dew? Yep. Seriously. And it's amazing.
If you don't have peppermint extract handy, you can crush up some candy canes and coat the biscotti in them immediately after dunking in the chocolate.
Brownies are always awesome, but if you've never had them with marshmallow cream, peanut butter and crispy rice cereal, then you should put down whatever you are doing, head to the kitchen, and make these heavenly things IMMEDIATELY.
Because even something as delicious as gingerbread can use a little caramel every now and again.
We'll put it differently: caramel-dipped pastry puffs filled with cream and piled high. YES. If you want to be extra in all things like Martha Stewart, cover the whole thing in a web spun from strands of sugar, because why not?