Only got 15 minutes? No problem!
On those evenings when we can barely get ourselves to get off the couch, let alone cook an exhausting meal, we rely on foil pack dinners. You don't need any pots or pans, and you can prep these versatile beauties in advance if you want and be set for the whole week.
All you need to do is wrap your ingredients into a single-serving packet and cook it in the oven or on the grill, or roast it over the campfire. It doesn't get much easier, and we're pretty sure it doesn't get that much better either.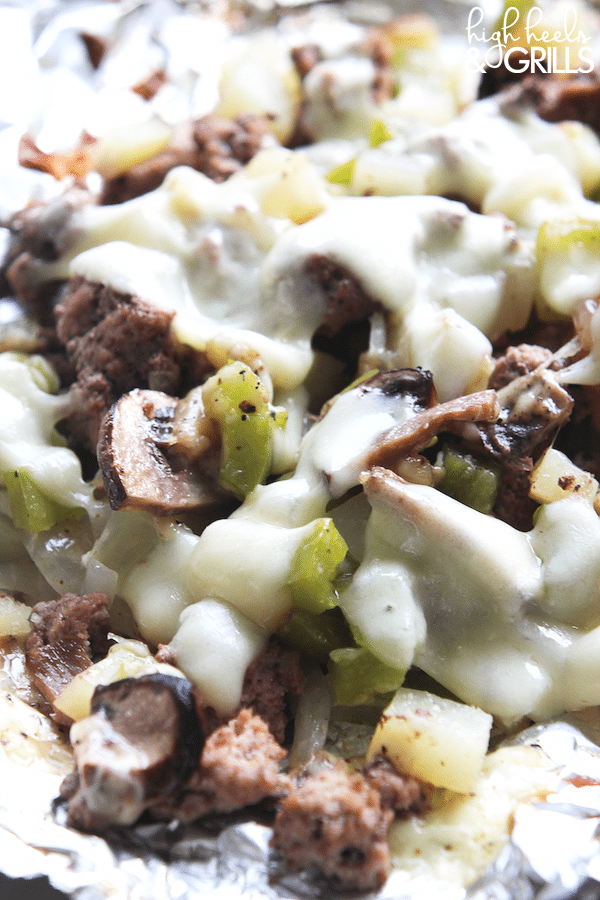 Ground beef, veggies and cheese make for a delicious and affordable dinner reminiscent of your favorite Philly snack. Throw some potatoes into the packet for a warm, hearty meal, or ditch them and toss the filling inside a hoagie roll for something more reminiscent of the real thing.

Craving something snacky for dinner? Toss together this quick, satisfying version of your favorite fast comfort food. If you want to keep it a little healthier, here's how to bake your own french fries.
Gluten-free, paleo friendly, good for breakfast, lunch or dinner and completely delicious -- this recipe has it all!

What's the best way to make sure your chicken breasts stay moist, flavorful and generally delicious? Pounding them flat and thin to keep them tender and easy to cook and then stuffing them full of tomatoes, cheese and veggies for maximum deliciousness, of course.

Cut a sweet potato in half and stuff it full of seasoned dark meat chicken, bell peppers and onions for a low-calorie dinner that doesn't feel like a compromise. Everybody wins.

There are few things tastier than cajun-seasoned shrimp and corn. Toss in a few extra veggies to absorb all that flavorful goodness and round out your meal.

Feel free to swap out the rice for any instant- or par-cooked grain of your choosing. Whatever you end up with, you'll have a healthy, filling dinner that tastes just as good as the hour-long version.

Don't forget about dessert! This single- or double-portion apple crisp is perfect for when you want an easy dessert but don't want to feel guilty about eating the whole dang pan.