Fall is just around the corner, which means that it is time again to BAKE ALL THE THINGS.
Even if baking isn't exactly your strong suit, these stunning and perfect food moments will help you catch your breath and give you the strength to get to the end of the week.
Like these gorgeous cookies rising to the occasion.
And these stunning cinnamon buns inhaling and exhaling just like us.
And then they come out of the oven looking like this divine snack.
Imagine what these cupcakes will taste like when they finish baking?
Probably a little something like this:
And things are just as delightful when you go savory. We'd kill for this pizza right now:
We can practically smell the delicious aroma through this screen...
Let's go back to basics and watch this golden bread achieve great things:
Look at these gorgeous rolls expanding like they mean it: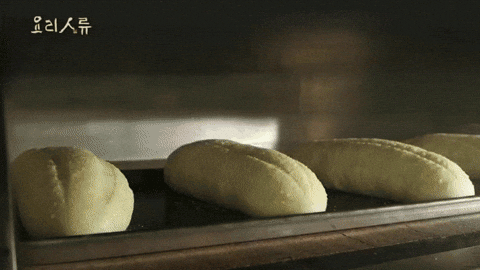 We are totally transfixed by the firm yet gentle braiding action going on here:
Rise! Rise! Rise!
Look at how beautifully that crispy golden crust forms!
But of course, nothing beats that moment when it's finally time to pull your creation out of the oven. Enjoy!