Two decades ago, kids could revel in the joy of popping tiny "asteroids" of Flamin' Hot Cheetos into their bellies. As part of their popular Go-Snacks line, Frito-Lay had come up with the frankly awesome idea of shrinking down their wildly popular blazing-red Cheetos (along with other classic Frito-Lay snacks) into the bite-sized progeny, packaged in a sleek, funky tube.
[embed]https://youtu.be/IzBVrKnanW4[/embed]
To the disappointment of many, the company discontinued its Go-Snacks line in 2009. However, in March of 2019, ten years later, Frito-Lay announced the return—or perhaps, resurrection?—of their poppable snacks in the form of Flavor Shots, packaged this time in small bags, perhaps as a response to the more environmentally-conscious consumer base of recent times. Fans were particularly ecstatic, of course, to see this line headed by the return of the Flamin' Hot Asteroids.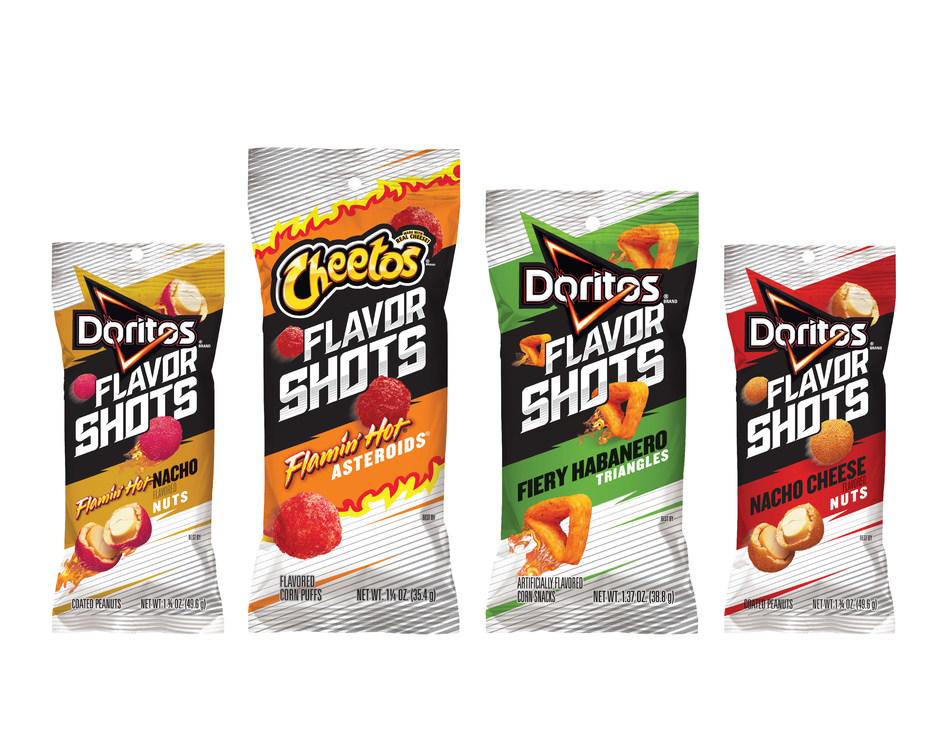 It might be a sign of the line's success. Then, that Frito-Lay has continued to release another snacking-optimized descendent of the Cheetos' legacy: Cheetos Cheddar Jalapeño Asteroids. This spin on the Cheddar Jalapeño Cheetos (a 2007 spin on the classic orange niblets) may have been overshadowed by its fiery sibling. But fans now seem to be catching on to the allure of this zesty snack.
 

View this post on Instagram

 
If you haven't tried either the Cheddar Jalapeño Asteroids or their original counterpart, might we recommend keeping an eye out? As the name suggests, this variation of Cheetos adds a nice little bite to the orange dust that so often coats your fingers. And remember, if you're picky about that sort of thing, chopsticks for your chips are the way to go. Really.
Of course, the whole point of the Flavor Shots line is that you won't need to worry about dusty fingers when you can just pour the bags' tasty contents straight into your mouth. Preferably with hangry gurgling noises.