You did it. You cooked a big, delicious batch of soup on a weeknight to keep you warm in the winter. Great job adulting! Seriously.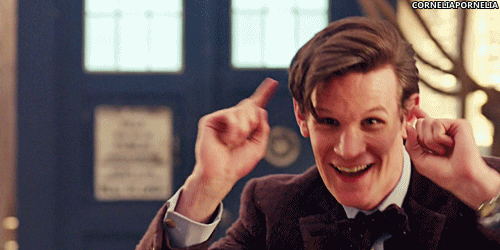 But here's the thing: It's been a couple of days, and you've had soup for dinner, soup for lunch and soup as a side. Your recipe came out great, but you just want to have something different already! There's just one problem: You still have a ton of soup left!!
Are you still thinking what to do with leftover broccoli cheddar soup? Don't despair! We got you covered. If you love your soup but are tired of eating it by itself, we have some awesome ways to change it up and make it into an entirely new and stupidly tasty meal. Here are some of our favorite ways to reuse that double batch of soup and leftover soup:
Savory oatmeal? You bet! If you have a thick, creamy, cheesy soup (a nice broccoli cheddar would be awesome here), use it in place of the water and cheese in this recipe for a surprisingly delicious change of pace from your usual sweet hot cereal.
 If you've got a rich, decadent soup on hand like beer cheese soup, consider going over the top with it and putting it into a crispy shell, because you can and because it's tasty and crunchy. Yum!
Take a hearty, chunky soup like a red lentil chickpea chili, or do like this recipe suggests and go with an awesome chipotle split pea. Mix it up with some oats and flax meal and you have yourself a nice, healthy veggie burger that is easy to make but will knock you out with its flavors.
Next time you make French onion soup, make a double batch and save half of it for a casserole. Once you have the leftover base, you can skip the first step in this recipe and simply spoon your soup over a layer of sliced French bread, then sprinkle some grated Gruyere cheese over the top and bake.
If you have pureed butternut squash soup, use it as pizza sauce and call it a day. You'll be pleasantly surprised at how delicious and creamy this is. Pro-tip: Top it with a drizzle of balsamic vinegar and a few sprinkles of sage for the ultimate flavor harmony. Additional awesome toppings: cured meat like bacon or pancetta, crispy toasted kale, pepitas (pumpkin seeds).
Got some leftover potato soup? Add one more baked potato and a tablespoon of flour, just to make sure it is nice and thick. Feel free to throw in some sauerkraut too, if that's your thing.
 What's the easiest way to recycle your soup? Throw it over pasta! This works on just about any kind of leftover soup, the thicker the better. Why didn't we think of that earlier?