You may consider yourself a cheese enthusiast because you'd rather die than choose between mac and cheese and cheese pizza -- trust us, we do the same thing -- but take a moment to resonate with the fact that there is an official global cheese community.
It's a group of thousands of people -- young and old -- hailing from more than 30 countries, from Mexico to Mozambique. What does such a community do, you may wonder, to proclaim their special love for cheese? 
They hold the World Cheese Awards, of course.
As you'd expect, the annual event buzzes alight with cheesy wonder. Expert judges sample cheese entries of every variety imaginable, and one cheese takes home the coveted title of "World Champion," or, to put it more grandly, "Best Cheese in the World."
The winner this year was a blue cheese called Kraftkar, submitted by Norwegian cheese operation Tingvollost.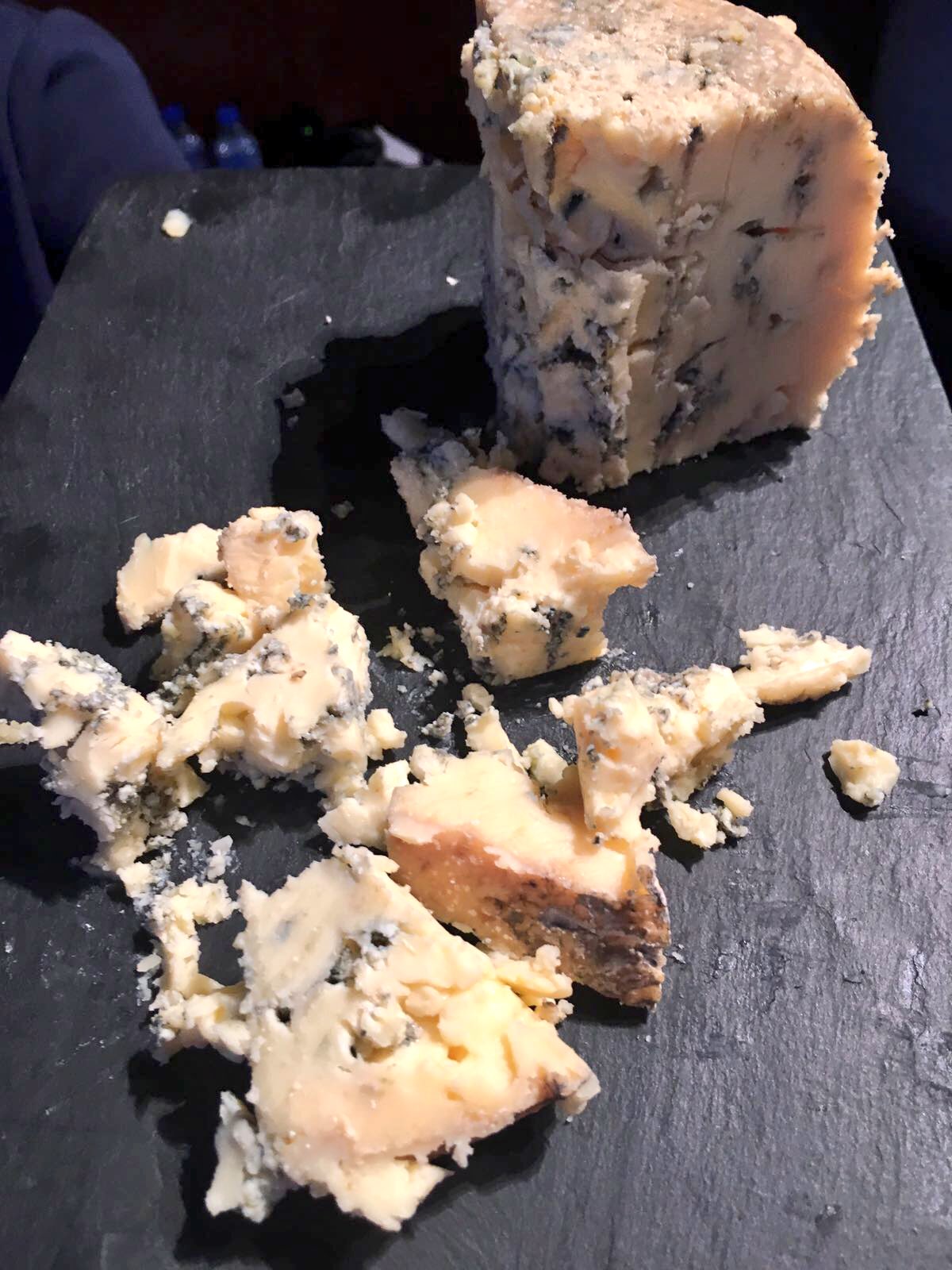 The champion blue cheese was described by judge and Canadian cheese expert Nick Trioros as having pristinely developed and evenly distributed mold.
"On top of that, the texture is great: when it crumbles you get a soft creaminess," he told press at the awards, according to The Guild of Fine Food. "And on the finish, it coats your tongue with a real soft landing."
Echoing the sentiment that some of the finest foods have the humblest roots, the makers of Kraftkar hail from a small family farm on the west coast of Norway. For a decade, four generations have worked to produce five types of white and blue cheeses, many of which have received awards prior to the big win.
"I have no words. It is marvelous," Tingvollost chairman Gunnar Waagen (pictured below) said after receiving the award. "We are a little family in the middle of Norway trying to do our best every day. We get up early and sleep late."
The cheese didn't just beat out the 3,000 other cheeses sampled at the event; in a special contest, it received more praise than the 17 previous World Cheese Awards champions, making it the best cheese ever made.
I guess we'll have to raise our cheese standards and fly to Norway real quick.