It feels like yesterday we were all amped up about the beloved pumpkin flavor returning to Starbucks, but the holiday season is fast approaching. It's hard to not get excited about some peppermint mocha in our lives. Starbucks is making it even easier this year to enjoy the festive flavors we know and love, and announced that as their holiday line hits grocery stores, new Nespresso pods and K-Cups will be joining the family!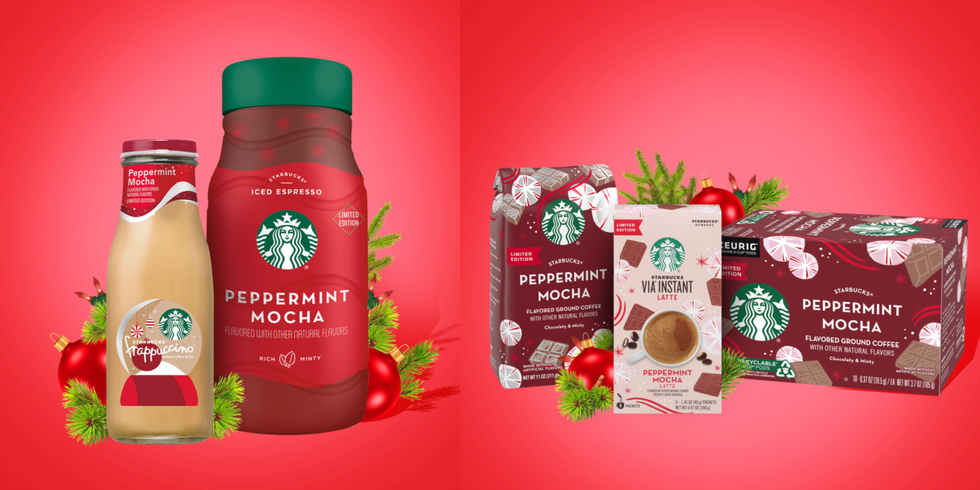 With their Holiday Blend joining the Nespresso line-up and the Peppermint Mocha debuting in K-Cup form, it's easier than ever to avoid the lines (one of the not-so-nice trademarks of the holiday season) and enjoy Starbucks - quality cozy drinks at home.
If you're like us and still enjoy a nice iced drink even in the cold season, they're also rolling out a Peppermint Mocha version of their bottled Frappuccino drinks, as well as bringing back the Peppermint Mocha Iced Espresso Classic.
[embed]https://www.instagram.com/p/CGS1ZIyBU4Z/[/embed] Fans are already spotting these on the shelves! Be on the lookout! [embed]https://twitter.com/selena_barber/status/1315311005728157701?s=20[/embed] [embed]https://twitter.com/MamaPep/status/1313224993761898497?s=20[/embed]