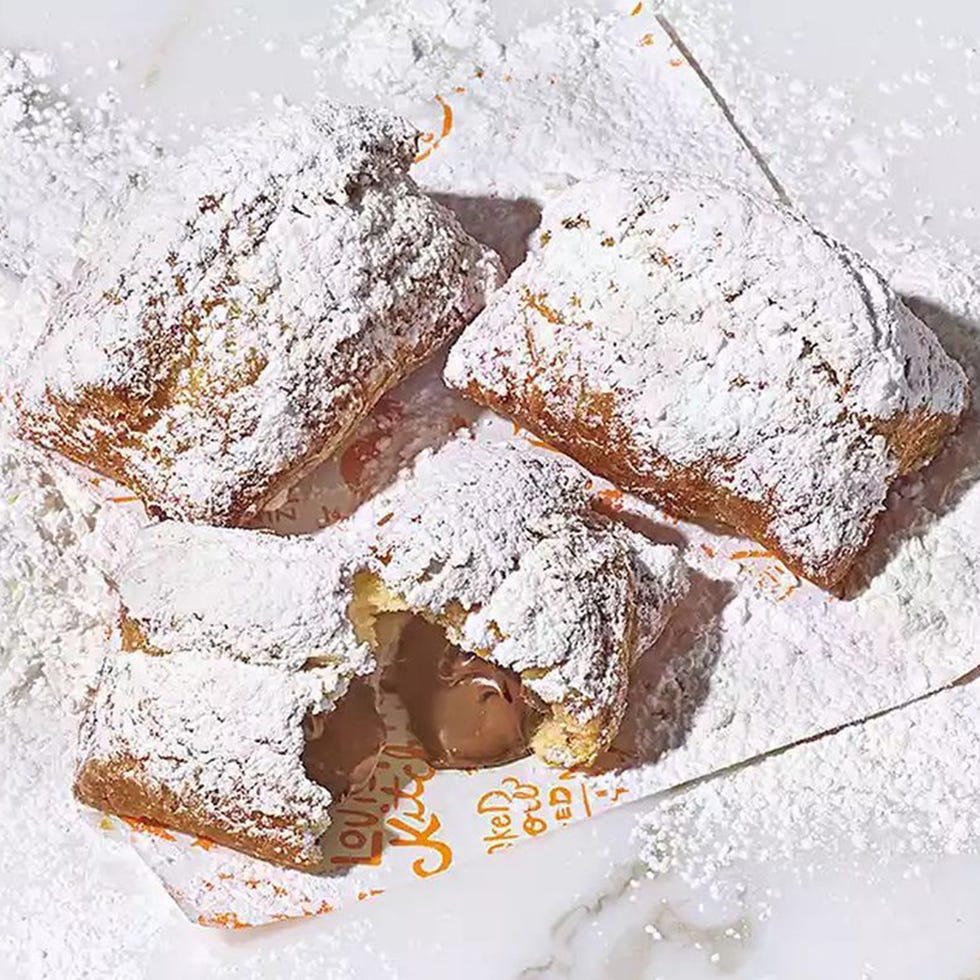 Look at this glorious powdered sugary goodness - these are chocolate stuffed beignets you're looking at. I know - mouthwatering, right?! Back in October, Popeyes Louisiana Kitchen did announce that they were going to be testing these chocolate beignets, a Louisiana classic. These powdered sugar treats were previously only available in select test locations in the Boston area, but after seeing the demand and success for the beignets, Popeyes is pleased to announce a nationwide rollout!
[embed]https://twitter.com/foodbeast/status/1337804849258393602[/embed]
These beignets are fried dough filled with Hershey's chocolate, which is then top and coat with powder sugar. Popeyes sells them in three different sizes: a three-piece for $1.99, a six-piece for $3.99, and a 12-piece for $7.49. There may be a slight variation in prices depending on location. In honor of the chocolate stuffed beignet launch, Popeyes is also introducing a sweatshirt - the "Beignet Camo" crewneck. It's black and features a white splatter design (representing the powdered sugar).
How cute is this sweatshirt? You would definitely stand out in this and support Popeyes with your love of Chocolate Beignets. This hoodie is most definitely a one-of-a-kind look.