By Yasmine Cardenas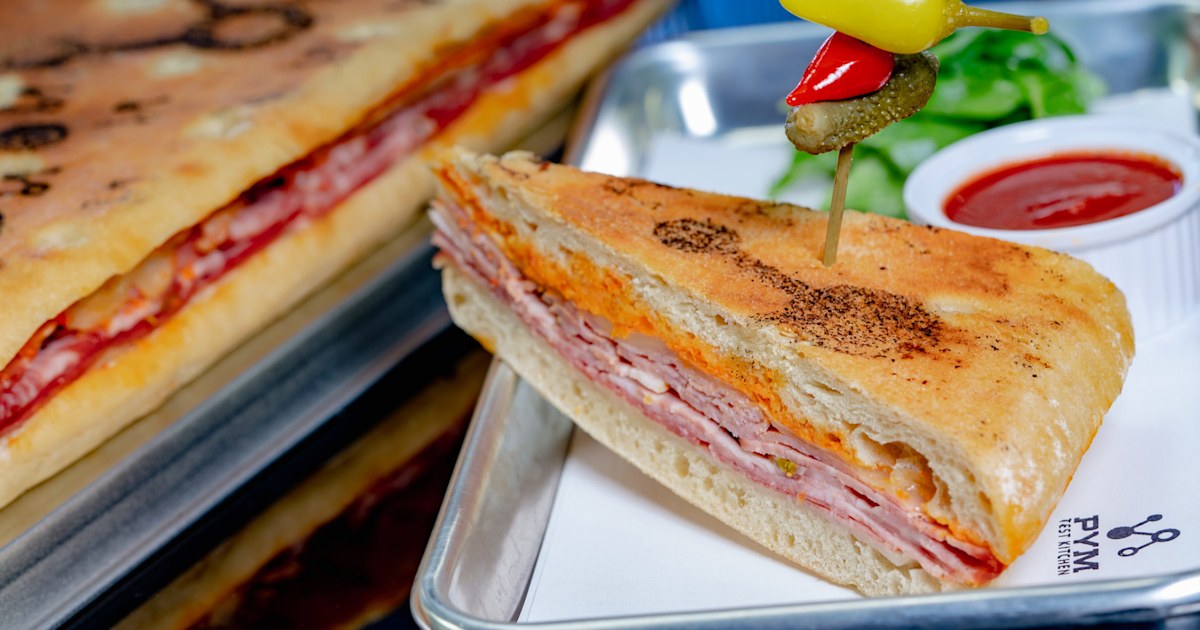 Avengers fans can finally assemble at the opening of Disneyland's Avengers Campus which is set to open on June 4! With all this excitement surrounding the opening, people have turned their attention to the colossal $100 sandwich that's inspired by Marvel's Ant-Man.
The Pym-ini is a panini-style sandwich that contains salami, rosemary ham, and sun-dried tomato spread on toasted focaccia bread and goes for a whopping $99.99.
It is also served with a side of crispy potato bites and a refreshing arugula salad!
You'll be relieved to know that the expensive version of the Pym-ini is the family-sized version. It feeds about six to eight people, which if you do the math, comes out to just over $12 per person.
The giant sandwich is also available in individual sizes for $14.99. This sandwich isn't the only exciting thing on the menu. Another eye-catching dish on the menu is the Not So Little Chicken Sandwich priced at $15.49.
Fans can also try the Atomic Fusion Pretzel which is loaded with buffalo chicken, hot sauce, ranch dressing, blue cheese crumbles, celery, and dill-pickled carrots for $10.49.
So you may be thinking 'what is the connection to Ant-Man?' Well if you're not familiar with the Marvel Universe, particularly Ant-Man, the sandwich is named after Pym Particles which are used to make things bigger.
Fans and park-goers can find the Ant-Man-inspired sandwich at the Pym Test Kitchen, a counter-service restaurant named after Dr. Hank Pym.
Dr. Pym is the entomologist and physicist who developed the Ant-Man suit after discovering particles that cause things to shrink and grow.
The Pym Test Kitchen is all about making customers feel super tiny next to enormous soda cans and gigantic condiment bottles. Meanwhile, guests can enjoy oversized shareable portions from the menu!
If you're in the area, stop by the Pym Test Kitchen and be sure to bring a colossal appetite. And a squad to help you chow down!