Listen up, everyone! Chili's $5 Holiday Margaritas are here with an unbeatable price - plus, it also comes with its very own special Christmas decoration perfect for holiday cheers! It comes with a little coil of garland (while supplies last). How cute and festive of Chili's - you can get this at any local Chilies and to-go participating locations. Thanks for bringing the Merry Berry 'Rita into our lives this season (we are definitely here for it).
[embed]https://twitter.com/ThiQThysBrwniiz/status/275802633166532610[/embed]
I know I know - Christmas is usually about egg nog, spiked hot cocoa, apple cider and more traditionally "wintery" drinks - but let's be honest… Who can deny a margarita? They taste great all year round!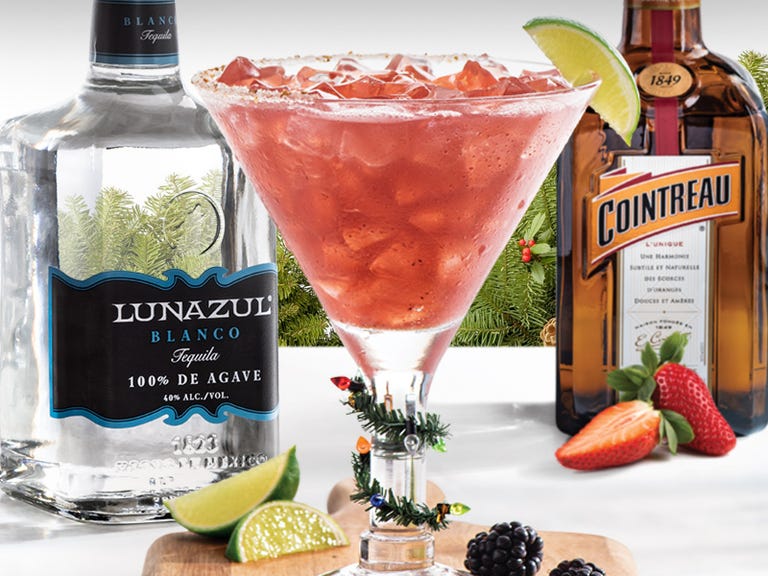 This delightful concoction is made with Lunazul Blanco Tequila, Cointreau, Monin Blackberry syrup, strawberry puree, and fresh sour, which pairs perfectly with seriously anything you're eating. Mix it up - surely you can't just have spiked eggnog and apple cider this holiday season.
Not to mention Chili's is also offering free delivery on orders of $15 or more from December 5th-18th on their website at
www.chilis.com
or via Chili's mobile app. That sounds like a perfect quarantine night in!