Care for a donut?
Really, what is tastier than a dozen hot, freshly glazed ring of fried, cakey goodness?
When you're really ravenous, you can devour them in seconds.
Scarf it down!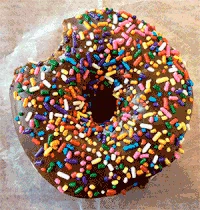 Pile on the sprinkles, baby.
These classy donuts are a thing of beauty.
Look how adorable this wholesome breakfast is:
Maybe you're more into something chocolate and jam-packed with filling?
Or just keep it simple and coat them in sweet, crispy glaze, so that they have just that little bit of crunch on the outside and are soft and delicate on the inside.
Or smother it with chocolate. Or do both.
Honestly, they're all good. I don't have a type...
How can you choose just one?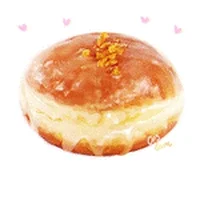 Fry them up!
TBH I'm mad that I have never done this before:
Here's a perfectly heavenly dozen for you:
Enjoy!