Who remembers Four Loko? Four Loko has a rollercoaster of a history, but has pretty much always dominated the party scene as one of the more hardcore options for throwing down with your friends. Once a college party staple, the brand has expanded a lot in recent years, from hard seltzers and now to ready-to-drink shots aptly called Pregame. The new product, Pregame, is a ready-to-drink, bottled shot! Currently, it appears that the flavors available include Lemonade, Sour Blue Razz and Sour Peach, suggesting that these might be a little more tart than their predecessors. They're also not carbonated.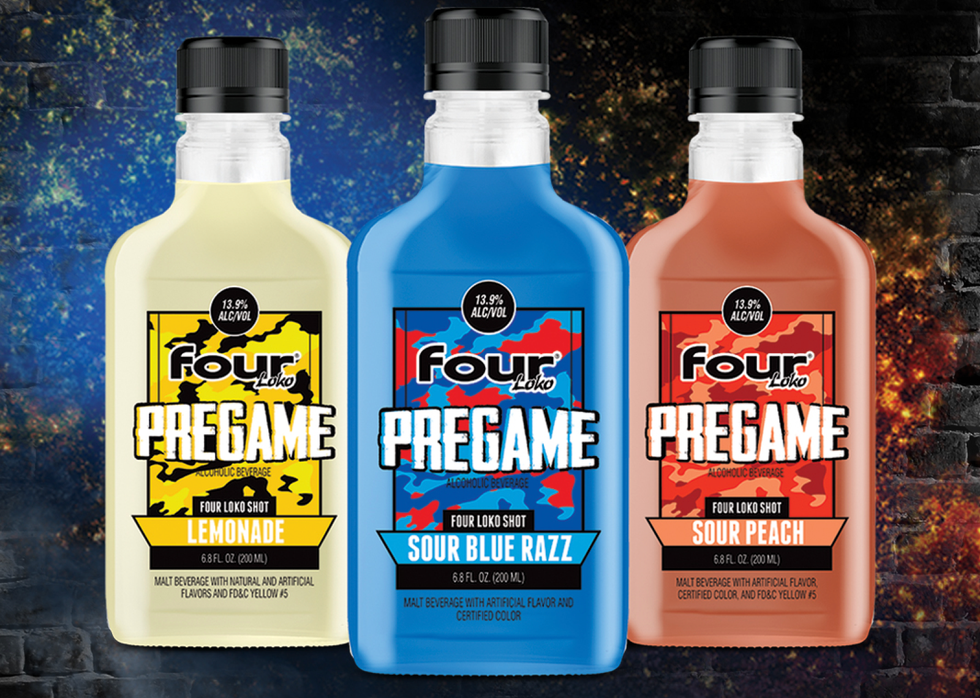 Sporting a 13.9% ABV (the exception being Tennessee which sits at 10% ABV, which is still nothing to sneeze at) these new Pregame bottles are sure to be a popular addition to the Four Loko line-up. At this time, unfortunately, these are only available in Virginia, North Carolina, South Carolina, Alabama, and Tennessee; purchase locations can be found on Four Loko's website.
Let's break down the flavors: First up, we have Sour Blue Razz.
Four Loko's website describes this one as "It's Sour. It's Blue. It's Razz." Next is the Lemonade flavor.
Four Loko's website describes this one as "Just Like Ma' used to make but with a Loko twist." Intriguing... Last up is the Sour Peach flavor.
According to Four Loko, this one is "Juicy. Sweet. Fruity with a subtle touch of sour."