View this post on Instagram

 
Frito-Lay, the company in charge of your favorite chips, has given us back-to-back releases of new flavors, and dimensions you could be enjoying right now!
 

View this post on Instagram

 
In January they released 3D Chili Cheese Nacho Doritos, 3D Spicy Ranch Doritos, and Cheetos Crunch Pop Mix. The 3D chips are new to the US but have existed in Mexico for quite some time. The same goes for Cheetos Cheddar Popcorn, but the crunch mix is new everywhere!
If those three additions weren't enough there's also new flavors like Chili Lime Sun Chips, Ruffles Flamin' Hot BBQ by Jason Tatum, and Ruffles Double Crunch Spicy Cheddar Jack.
Still not enough? Feeling extra, are we?
There are also two new Kettle Cooked Extra flavors: Honey Habanero and Extreme Cheddar. The "Extra" Kettle cooked line is supposed to have "extra flavor and crunch."
Prices vary in size, store, and location. But you might also want to pick up a variety pack while you're figuring out what your new favorite chip is.
Nintendo and Frito-Lay announced a partnership to give away 1 million Nintendo prizes with their variety of snack packs starting this month.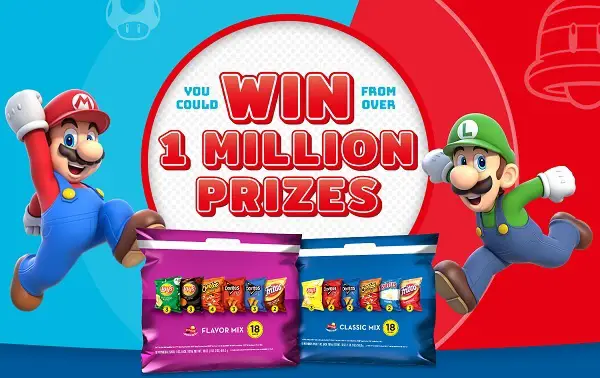 Frito-Lay is on a roll!