If you are anything like us, you probably consider any day in which you can get free food a national holiday.
Well, thanks to 7-Eleven, there is exciting news for the free food lovers of the world. According to Foodbeast, the convenience store chain will be offering free Slurpees on July 11 in honor of Slurpee Fiftee—and that's only the beginning.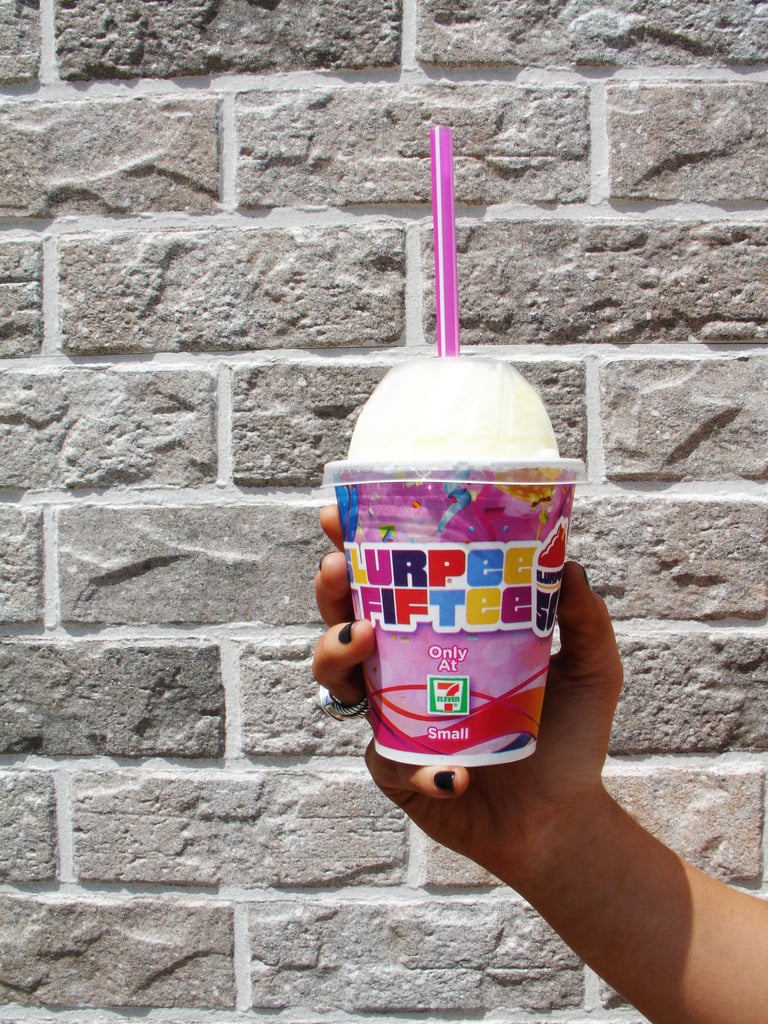 POPSUGAR reports that 7-Eleven will also be introducing new Slurpee flavors and products in conjunction with the special event. In keeping with the chain's tradition of unusual Slurpee flavors, you can now look forward to Birthday Cake, Fanta Birthday Cake, and Sour Patch Redberry Slurpees, in addition to such tantalizing products as Birthday Cake Slurpee doughnuts, Slurpee-flavored candy and Slurpee-flavored Chapstick!
The fun doesn't end there, however—true Slurpee lovers who purchase seven or more Slurpees through the 7-Eleven app during Slurpee Week will also receive 11 free Slurpee drinks, valid through the end of July. Say that five times fast!
If Slurpee Fiftee sounds like a dream come true, you're not alone. We've already marked the day on our calendars and downloaded the app in anticipation of the sugar-fueled event.
Free Slurpies will be available from 11 a.m. to 7 p.m. on July 11 at all participating 7-Elevens, and Slurpee week is July 12-18. Customers who visit stores on the appointed day and time will receive one free small Slurpee drink, while supplies last. So we suggest you bring friends in order to sample all of the new flavors!