No matter how strong your sweet tooth is, or how much you may love (or hate?) baking, there's just no reason you can't enjoy a delectable dessert this summer without waiting for your oven to make your home even hotter. That's where these incredible no-bake desserts come into play. Take a look:

For anyone who likes cookie dough better than the baked version and craves brownie batter too, here's a fudgy little gift that you'll absolutely love.
These treats are as cute as they are delicious, and they are a breeze to make. Just mix up the crust, filling and topping and layer them, using whatever favorite chocolate candies you want. The tangy, rich cheesecake, buttery crust and crunchy, sweet candy are a match made in heaven.
With a graham cracker crust, an ever-so-slightly tangy, thick cream cheese filling and a fruity mix of bananas, pineapple, strawberries, I'm pretty much on Cloud Nine already. But top it all off with whipped cream, nuts, chocolate and a cherry on top and you'll really push this over the edge in a good way.

You can use just about any candy you'd like. Reese's Pieces are a natural substitution, but you can also chop up larger chocolate bars like Twix or Snickers, or even crumble some toffee on top. The options are limitless! P.S. Feel free to microwave the chocolate/condensed milk topping. I'd recommend checking and stirring every 30 seconds to avoid burning if you go that route.

Lemon bars are known as a relatively easy dessert to make with a high (DELICIOUS) payoff, but did you know that if you're baking them, you're working too hard? Try this microwave version that totally lives up to the name. When you see how tender and delicious these are, you might never cook them in the oven again.

These five-layer bars get the amazing addition of peanut butter for an extra-rich creaminess, and it's a perfect combo! If you don't have a brulee torch, you can toast your marshmallows with the flame on your gas stove (carefully) or one of those food warmer packs you'd use at a buffet. Or you can use marshmallow fluff instead, to simulate the meltiness of toasting your mallow.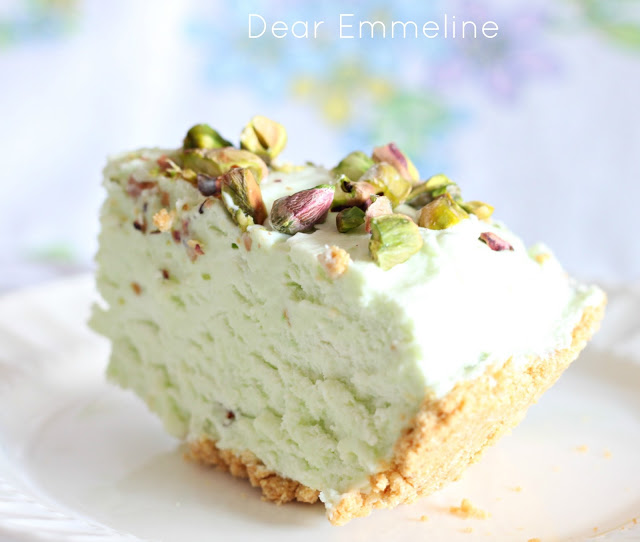 With five ingredients -- including boxed pistachio pudding and a ready-made graham cracker pie crust -- this is a ridiculously easy dessert that still comes out classy. If pistachios aren't your thing, you can swap out the pudding for any flavor you like, such as lemon, vanilla or chocolate, and use any chopped nuts (almonds? hazelnuts?) or even crushed candy on top. It's a flawless, versatile recipe!

I'm going to pretend to be healthy and gobble up this intensely gorgeous, glazed, creamy dark chocolate tart all on my own. If you want to really go over the top, you can increase the amount of vanilla mascarpone+condensed milk filling (because DUH, how can you not??), but either way it's fab.