By Yasmine Cardenas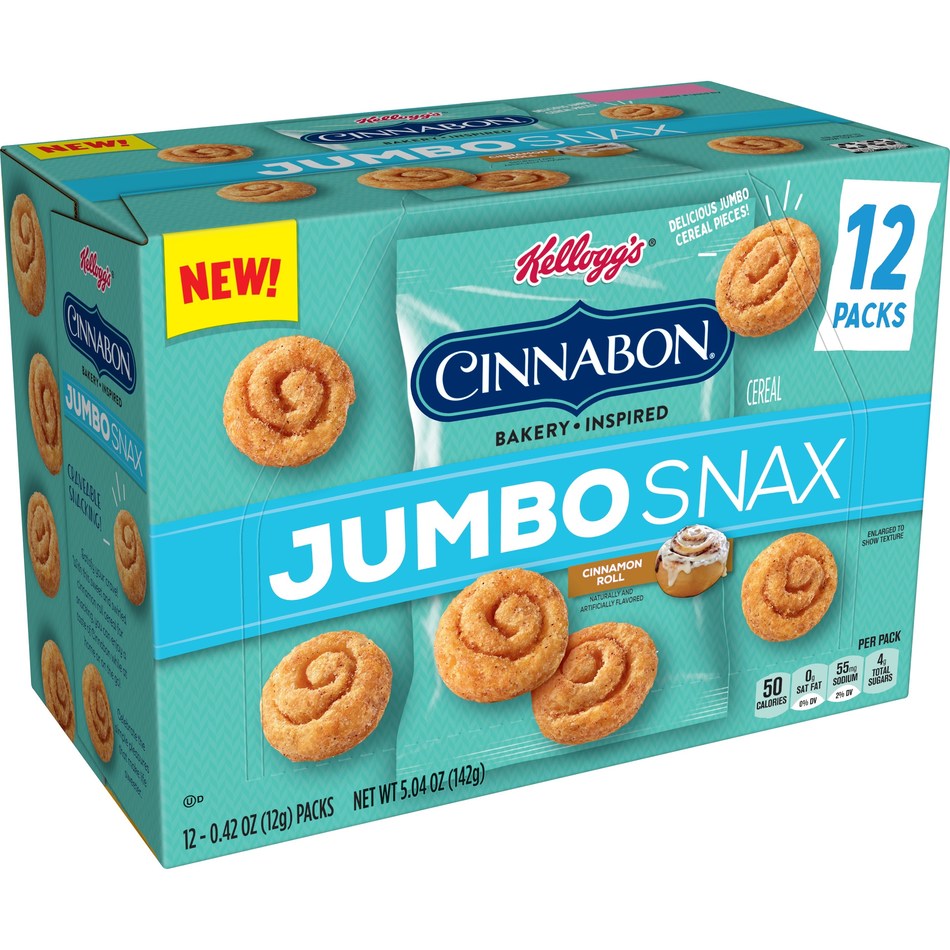 Today, March 4, is National Snack Day! To celebrate this day, Kellogg's has announced two latest additions to its Jumbo Snax lineup: Cinnabon Bakery Inspired Jumbo Snax and SMORZ Jumbo Snax.
These two snacks are the latest additions of the fan-favorite cereals to be transformed and "jumbo-fied" into a snack that can be eaten at home or on the go.
The Cinnabon Bakery Inspired Jumbo Snax features cinnamon-sugar swirl-shape pieces that give snackers the Cinnabon experience of eating a fresh-baked cinnamon roll.  
Kellogg's SMORZ Jumbo Snax, another fan-favorite cereal turned snack, features toasted graham cracker square pieces dusted with marshmallows and rich chocolate flavors. As if you've just bitten into a fresh ooey-gooey s'more.   The cereal versions of these snacks have devoted fan bases.
The company has received multiple social media requests to bring the cereals back to shelves. But the Jumbo Snax options allow fans to get their cereal fixes anytime.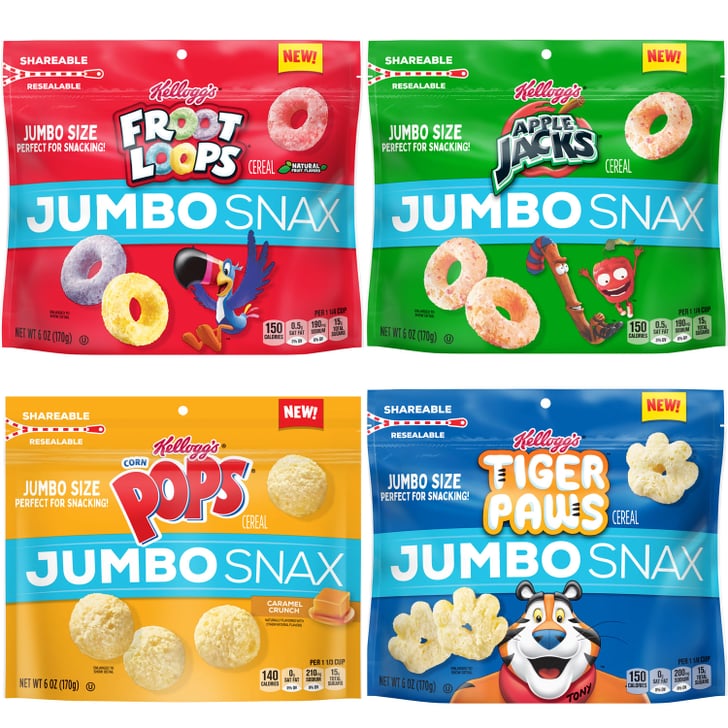 Other flavors in the lineup include: Kellogg's Froot Loops, Corn Pops, Apple Jacks, and Frosted Flakes Inspired Tiger Paws.   Keep an eye out because these two scrumptious flavors will be hitting cereal aisles in April. Kellogg's is reimagining breakfast cereal. Instead of enjoying a yummy bowl in the morning, fans can now have cereal at any time of the day.
Whether they are home or on the go. Kellogg's Adds Cinnabon and Smorz Jumbo Snax To Snack Lineup. Head to a cereal aisle near you and pick up these Jumbo Snax, no spoon or bowl needed!