Remember waking up at 7 am and plopping down in front of the TV with a bowl of Frosted Flakes, ready for Saturday morning cartoons? Cooking Panda remembers.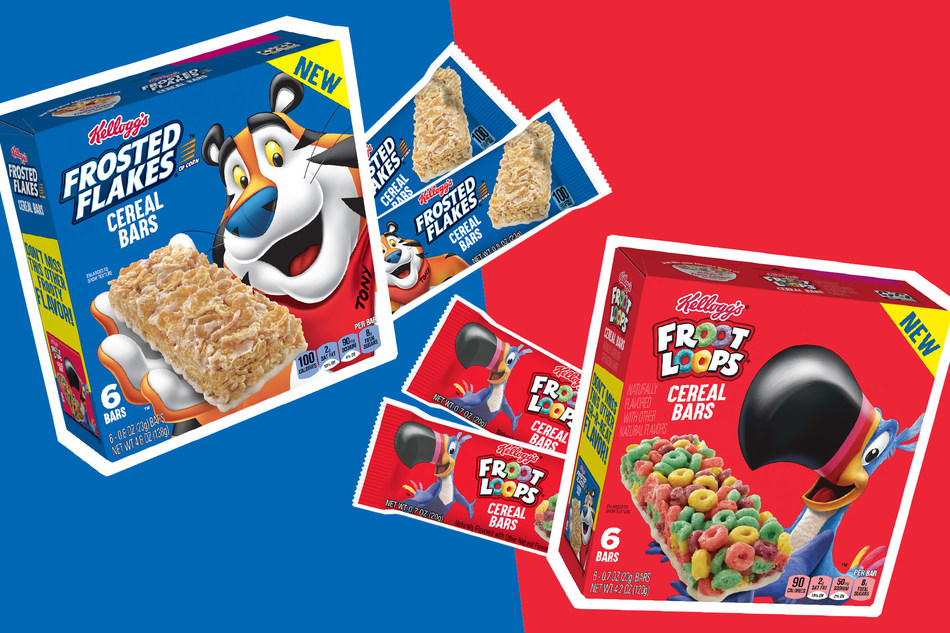 Kellogg's new Cereal Bars bundles the oh-so-familiar joy of a bowl of cool milk and cereal into a neat, munch-on-the-go form to satisfy your cravings anywhere, anytime. At this time, the launch features Tony the Tiger and Toucan Sam with their famous treats: Frosted Flakes and Froot Loops. So whether you like your milk sweet and sugary or that weird, awesome Froot-y purple, Kellogg's has got you covered.
Of course, it's not like cereal is only ever a way to start your day: there's a particular joy, we feel, to snacking on some crispy classics at night while you're wrapped up in a blanket binging your favorite Netflix show for the third time. Kellogg's certainly seems to understand, as Sarah Reinecke, Senior Director of Brand Marketing writes, "...we know breakfast isn't the only time people munch on cereal" and notes that Kellogg's new Cereal Bars are made for both the "cereal-loving kid" and the "kid at heart."
Insomnia is upon me now I'm eating Kelloggs 😫😫.

— Be humble ❤️❤️❤️. 🇿🇦 (@EzamaCirha) December 8, 2020
So if you want to elevate your snacking game, look out for Kellogg's Frosted Flakes and Froot Loops Cereal Bars in stores this December, available in six-, 18- and 36-count boxes. Thirty-six. Wow. Should be enough for a solid week, right?
While this launch features just two of Kellogg's many iconic bowls of cereal, we're looking forward to seeing whether Kellogg's comes up with more varieties in the future. What cereal would you like to see given the on-the-go makeover? Corn Pops? Apple Jacks? Make it happen, Kellogg's.