By Yasmine Cardenas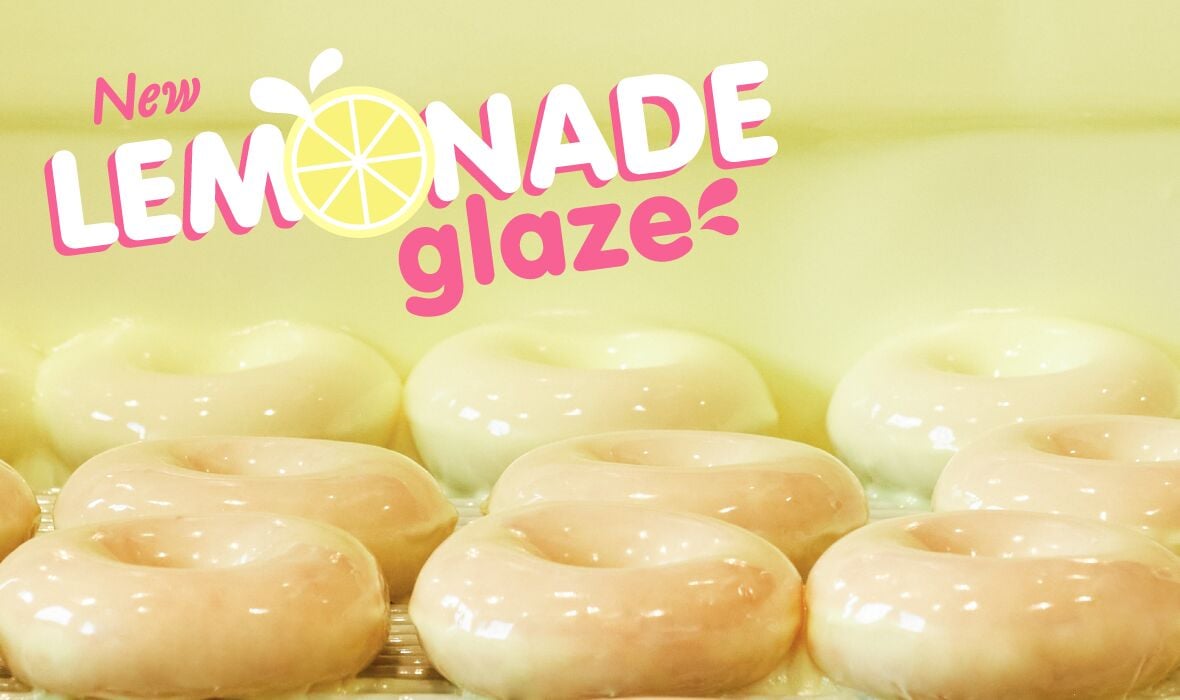 When life hands you lemons, you make Lemonade Glazed doughnuts! That's exactly what Krispy Kreme has done to ring in the summer season. The Island Time doughnuts have run their course, but Krispy Kreme isn't done celebrating warmer days!
Krispy Kreme has launched a new limited edition Lemonade Glaze Collection starting June 7.
The collection takes inspiration from the summery beverage that quenches any thirst on a hot summer day!
There are all kinds of different lemonades which did not stop Krispy Kreme from including four available lemonade options for this collection!
The four lemonade flavors include two lemonades, strawberry lemonade, and pink lemonade. Whichever your favorite is, you can expect to bite into a doughnut that tastes like it was freshly squeezed.
The Lemonade Glazed Doughnut is a Classic Original Glazed doughnut covered in a Lemonade Glaze.
Lemonade Glaze, Lemon Kreme Doughnut is a mouthful. It includes a Lemonade Glazed doughnut filled with Lemon Kreme.
The Strawberry Lemonade Glazed Doughnut includes a Lemonade Glazed doughnut dipped in strawberry topping and finished with a lemon icing swirl.
Pink Lemonade Cake Doughnut is a Pink Lemonade Cake doughnut covered in Lemonade Glaze and topped with lemon buttercream and pink sugar.
"Our new Lemonade Glaze Collection is the perfect summertime treat as family and friends begin to reunite in person across the country and return to enjoying the simple things in life,'' said David Skena, chief marketing officer for Krispy Kreme, in a press release.
Since these are limited edition doughnuts, they will only be available for a limited time. Guests can order these lemony doughnuts from June 7 to June 20.
Feeling sweet? Guests can get a free Lemonade Doughnut on National Best Friend Day on June 8. By going to a participating location, customers can buy one and get another free to share with your main squeeze!