Summer is coming and we're all still stuck inside. I feel like we missed all the nice weather. No spring break parties, or beach gatherings. No birthday parties or barbecues… just sitting inside attempting to work from home. And let's be honest, how many of us are actually working at home? And how many of us are actually just watching Netflix. I'm actually starting to get depressed about it though, when will the quarantine end? I feel like I haven't socialized in ages… probably because I'm an introvert and didn't leave the house anyway… but now that I'm not allowed to leave that's all I want to do! This is weird for me. What is it with wanting things we can't have.
Like, even if we weren't using the thing, once we can't have it all the sudden we want it. Like junk food for example, I was eating relatively healthy until Covid and the quarantine. Now all I do is eat junk food and sit around. This has got to stop. Please before I gain any more weight. I'm literally eating my beach body away. Not to mention I'm surprisingly starting to get bored of the same old food day in and day out. Junk food is getting boring people! Am I going insane? I need a healthy alternative (I can't believe I just said that), something that tastes good but lighter on the calories… and something... different… ...this brings me to my main topic. LesserEvil's new fruit popcorn.
That sounds awful right? I envision soggy popcorn in fruit juice… gross… Thankfully that's not what this is at all. This popcorn is actually really good. Whether you believe it or not. There are three flavors; hibiscus watermelon, lemonade, and pink grapefruit. All these flavors are around only 100 calories per serving… so I won't feel as guilty for eating the entire bag vs eating an entire bag of chips (which I have done I'm sorry to say).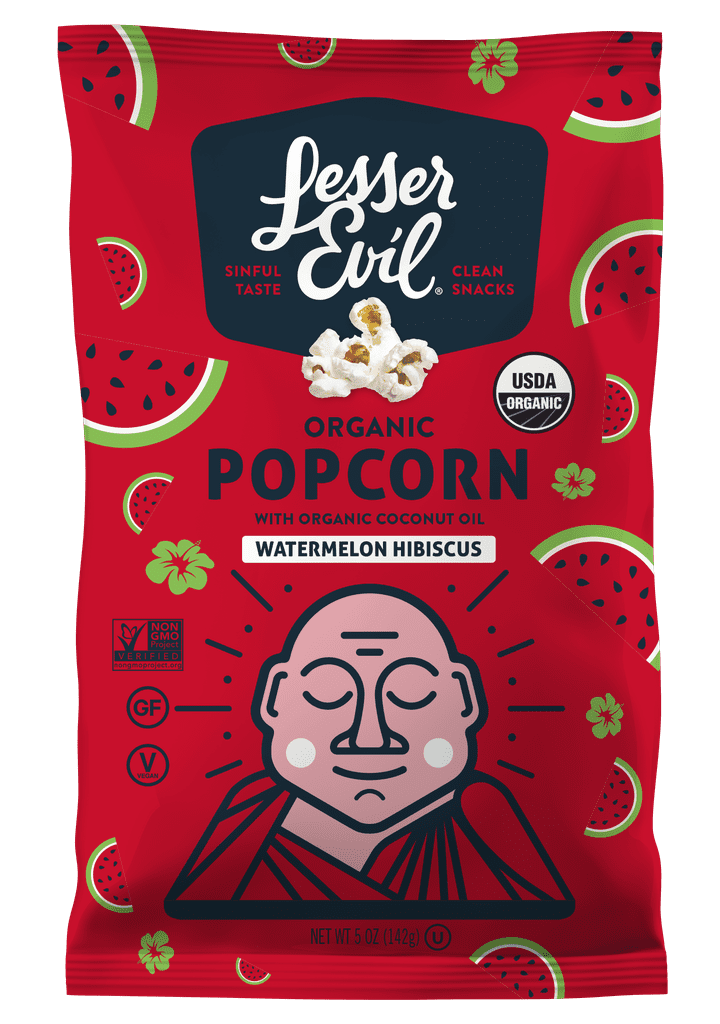 The one I'm most excited about is hibiscus watermelon. It sounds so refreshing and sweet. Watermelon is the perfect summer food as well. Some of my earliest childhood memories involve eating watermelon, either in my own backyard or at a party of some sort. They are always good memories though.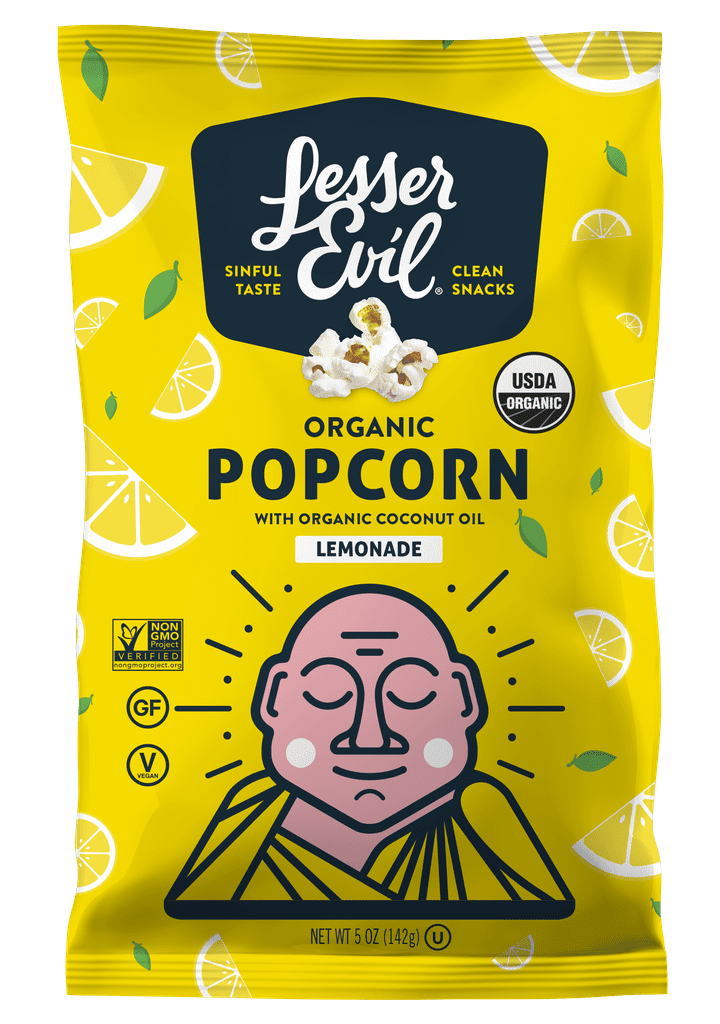 Lemonade sounds good as well, a little bit of sour and sweet. Perhaps bringing memories of childhood lemonade stands to drinking lemonade on the beach. For me lemonade reminds me of being in the kitchen with my whole family and making lemonade.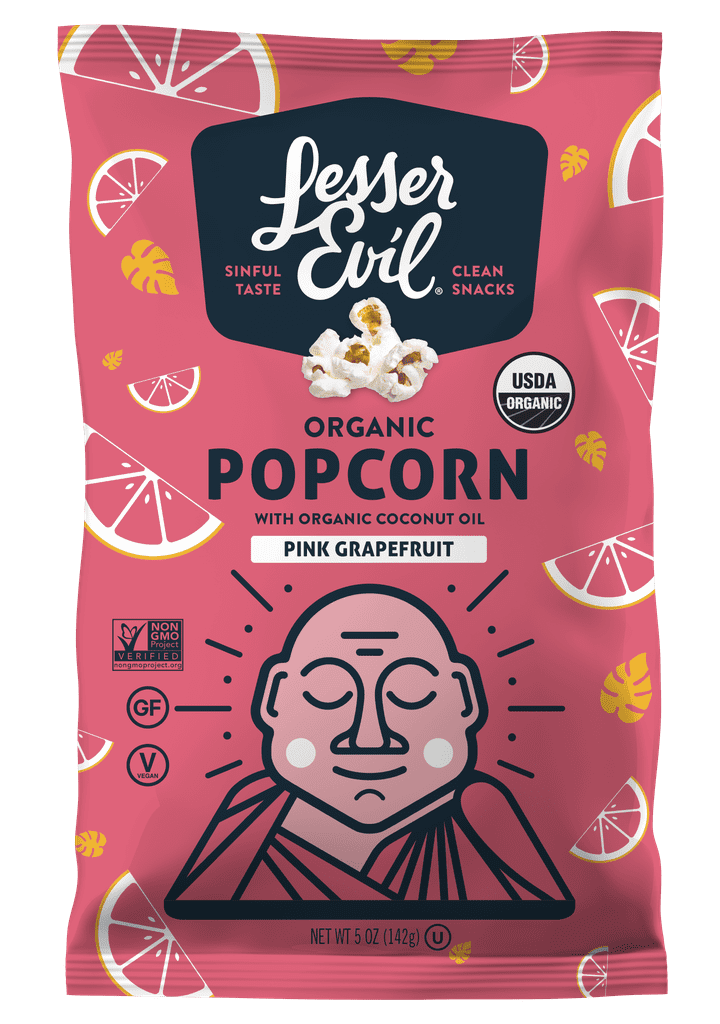 Pink grapefruit sounds good too although I love real grapefruit so this one I'm a little hesitant about. This is because as a kid we had a grapefruit tree in our backyard. Now any grapefruit that isn't fresh just isn't good enough for me. I will for sure give this flavor a try though. A great thing about this popcorn is it's available on Amazon and LesserEvil's website. So you don't have to brave the outdoors and risk being exposed to get some. Image source: LesserEvil