I don't know about you guys - but for us, holidays and baking go hand-in-hand. Ah yes, I can already smell chestnuts roasting on an open fire, creamy hot cocoa, apples and cinnamon, pumpkin pie, gingerbread... I think you catch my drift. If you're on the hunt for must-have Christmas sweets, then be sure to check out these brand new Stuffed Puffs Chocolate Peppermint Bark Marshmallows. Each chocolatey puff of fluff is stuffed with delicious pink peppermint. That's right, these are chocolate-flavored marshmallows stuffed with pink peppermint white chocolate fluff! From Stuffed Puffs: "Did we mention it also makes your hot cocoa pink? Just combine Stuffed Puffs® and warm milk and melt away. Easy peasy."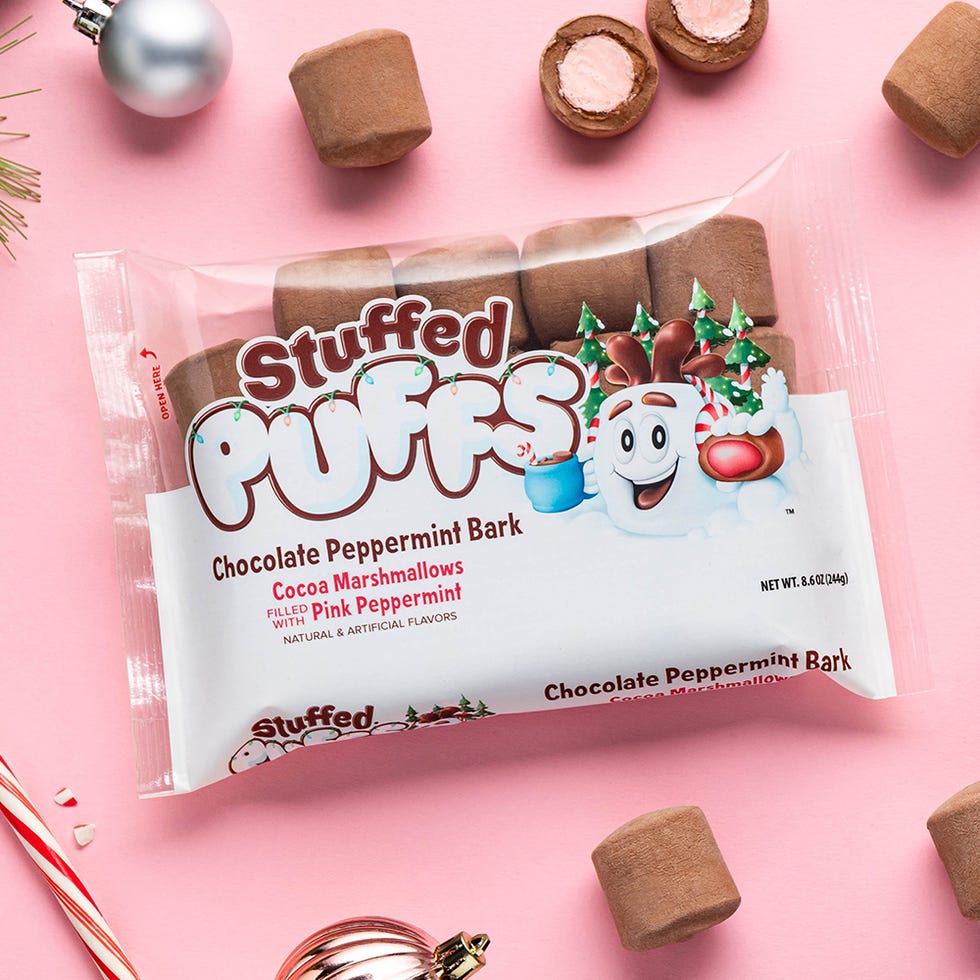 Michael Tierney, CEO and founder of Stuffed Puffs, stated in a press release, "Holidays are a special time of the year and we are excited to bring fans a taste of the season with our Chocolate Peppermint Bark marshmallows," and "we wanted to show that we are so much more than just a summer s'more item." Starting in just a couple weeks, sometime in early November, these fluffy puffs will be available in retail stores nationally. Retailers will include Walmart, CVS, and Kroger. But, if you don't want to wait until November, then you can go ahead and buy them now over on Stuffed Puffs' website.
Hungry for S'mores? I know I am! Let us know how you'll be incorporating these Stuffed Puffs into your holiday baking. I think we're going to start with a peppermint hot cocoa!
If you're interested in baking with these Stuffed Puffs, don't miss this recipe pictured below: Chocolate Peppermint Bark Krispies