McDonalds Unveils New Spam Oreo Burger in China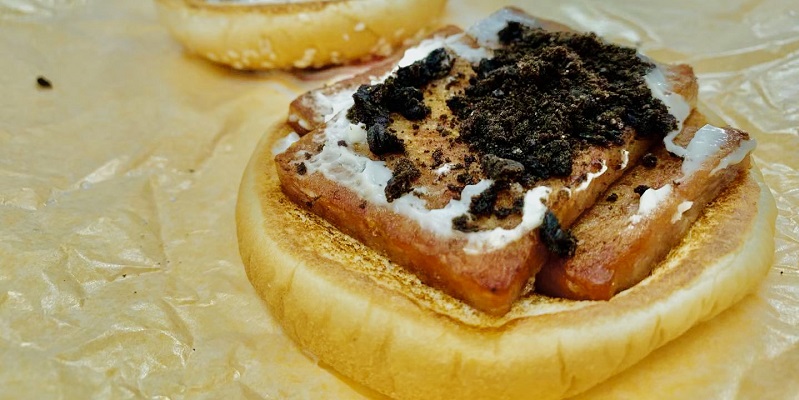 We're officially less than two weeks away from the end of 2020, and if the announcements we've been this week are any indication, this seems to have lit a fire under some of the bigger names in the fast service industry. McDonald's in China may have just beaten them all - today, they rolled out an Oreo x Spam burger.
Mercifully limited to a run of 400,000, the burger is constructed simply of Spam patties and crumbled Oreos with mayonnaise on top. We're not really sure what to think about this, honestly. The mayo kind of threw us for a loop. If you're REALLY curious (and we don't blame you) this seems pretty simple to reconstruct at home; we can't promise we'll try it, but we'll be eagerly waiting for your results! 
McDonalds China is introducing a new Oreo x Spam burger on December 21. There will be 400,000 produced and sold.

(Look, I saw this so you have to see it too. Sorry, that's how it works). pic.twitter.com/QCiog64wAY

— Daniel Ahmad (@ZhugeEX) December 18, 2020