You know what makes for the perfect combination? Milano's new Amaretto Hot Cocoa Flavor cookies and hot chocolate. Imagine dunking one into a cup of hot cocoa. It would taste like the holidays! Move aside pumpkin spice, we're ready for holiday treats now.
There are the popular wintery flavors such as gingerbread and peppermint, but Milano's new cookies flavor takes the cake and is sure to become a new cold-weather favorite. These Amaretto Hot Cocoa Milanos are limited-edition and have been spotted in stores by our favorite Junk food Instagrammer
@CandyHunting
. They were spotted at a Stop & Shop, but a Pepperidge Farm reps say that they will start to hit the shelves of retailers nationwide in early November.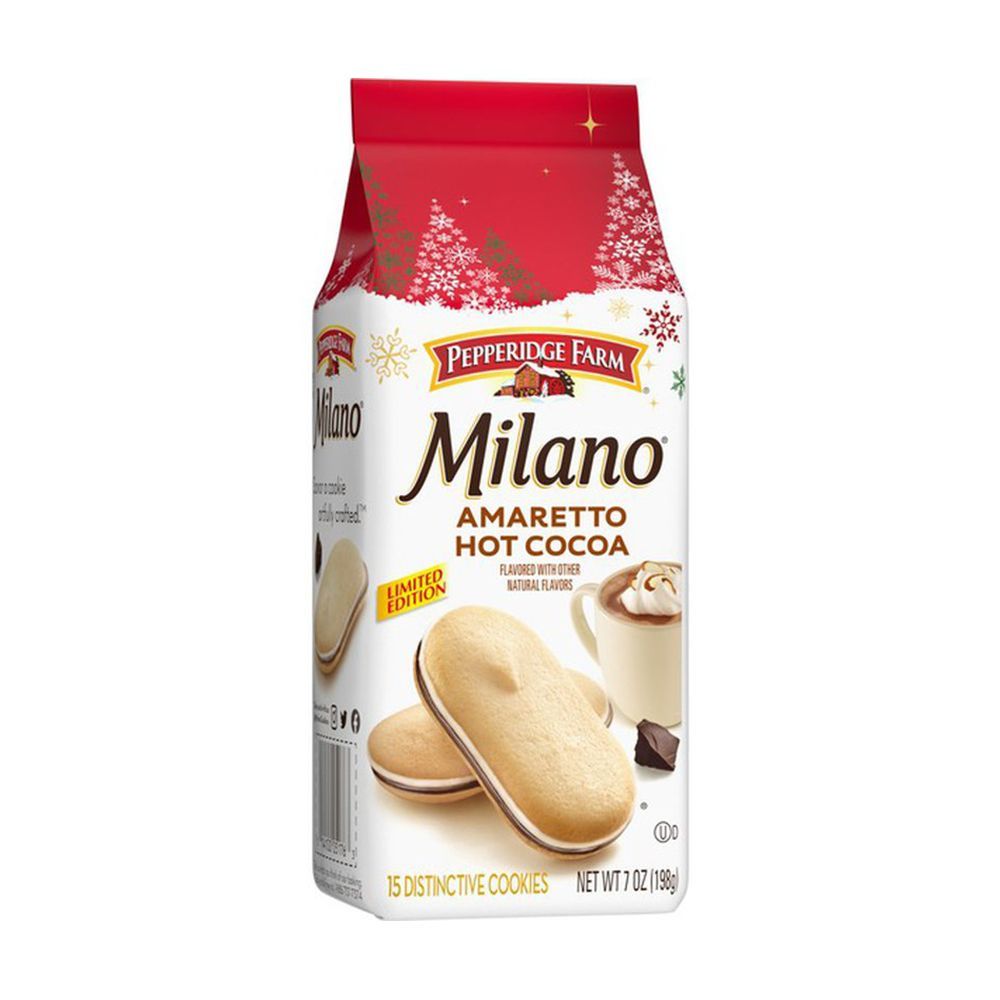 Just look at how perfect the packaging is - whoever was responsible for that gets major props. The packaging screams holiday season with its Christmas trees and snowflakes. Amaretto hot cocoa is a boozy twist on traditional hot cocoa with Italian almond liquer, which is added to make a nutty, chocolatey confection. These Milanos sound pretty similar to the drink - but without alcohol.