New Limited Edition Oreo Flavor is Here!
We get the chance to talk about a lot of exciting food releases here. And usually, it feels wrong to pick favorites. But in this case, we feel like it's a no-brainer. Any new Oreo flavor is going to top our 2020 charts, hands down. Nabisco has managed to make our collective year with the announcement that a new flavor is hitting shelves next month, and it's everything we didn't know we needed in an Oreo: a triple-layered flavor smackdown of brownie, our favorite vanilla creme filling, and cookie dough.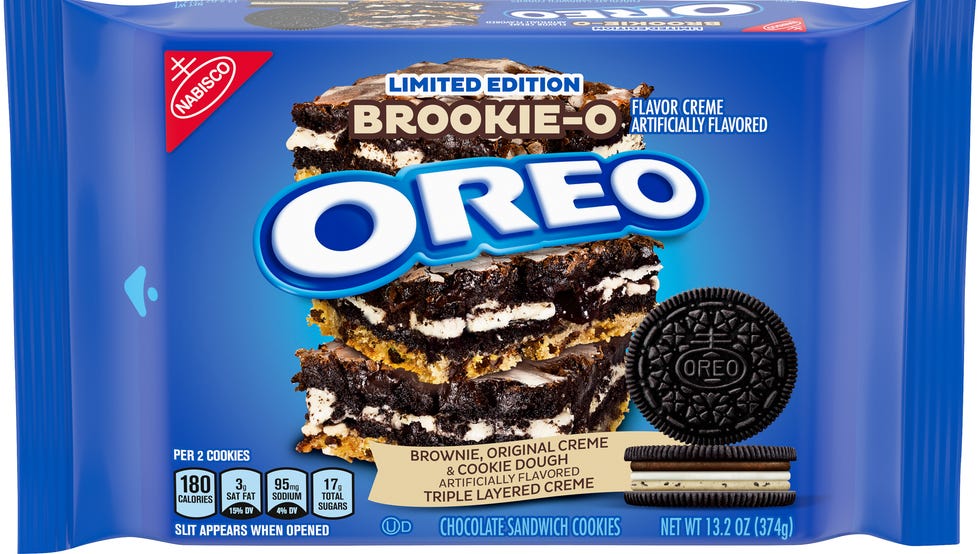 All we can hope is that somebody at Nabisco got the promotion of a lifetime for this masterpiece, called the "Brookie-O'' flavor, which looks exactly as delicious as we've heard it to be from early reviews on Instagram. Unfortunately, like all good things, this flavor appears to be a limited edition roll-out; but we think that's just a good excuse to stock up and treat yourself.