Since quarantine started a few weeks ago I think I've gained 20 pounds, seriously all I do is sit around and eat junk food all day. When this whole thing started I thought I'd use my time to workout and come out of quarantine with a six pack or something. Surprise all my friends and coworkers with my new summer body. But that did not go as planned, instead all I've been doing is eating… Can anyone relate? Please tell me I'm not the only one. When you have nothing to do what can you do but eat?
I have a problem and it's not gaining weight, my problem is that I'm getting bored of the junk food. This is a bad thing because my food is what keeps me sane. When you can't leave the house what else is there to do? I already cleaned everything, I played every game in the game closet, not all that's left is food at Netflix, although I think I've watched everything Netflix has to offer at this point. I've been so bored I've started watching things I never would have before.
When I heard Oreo had new flavors… I almost ran out of my house right then and there to get some… then I realized I should probably get some clothes on before I go to the store. It's been so long since I've left the house I may have even forgotten how to socialize. I know we're not supposed to touch anymore so handshakes are out of the question, so what do we do? Elbow bump?
[sc name="trending-articles" ]
You're probably wondering what these new flavors are. I can't wait to share them with you. The first one, of course, is Tiramisu. I'm going to be honest and tell you that I had no idea what Tiramisu was before writing this. Upon a quick google I now have to try Tiramisu as soon as possible. Tiramisu is something called mascarpone cream and coffee dipped lady fingers. The main ingredient for Marscapone cream is cream cheese, this cream is buttery and sweet. The lady fingers are egg based spongy biscuits that are dipped in coffee.
Now that we know that Tiramisu is I imagine you can't wait to try the new Oreo version of this dessert. The Tiramisu Oreos are regular Oreos with a layer of Tiramisu flavored cream. Sounds like heaven to me and all other coffeeholics out there.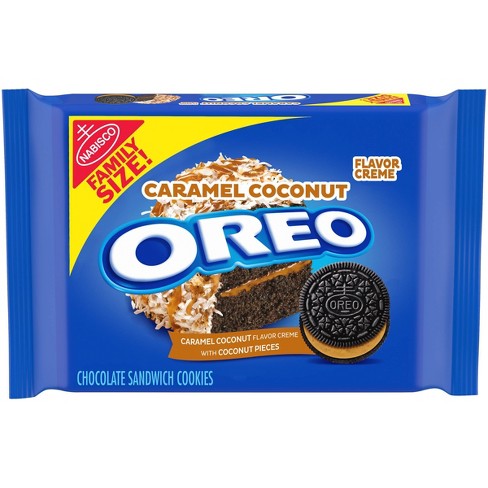 Another flavor that is new this year is Caramel Coconut. This flavor sounds so good, with the milky coconut flavor paired with the sweet caramel. It sounds like a perfect combination. This cookie has the regular Oreo cookie part, but the cream is caramel coconut flavored. Also, in the cream are coconut pieces, which add a little extra coconut kick.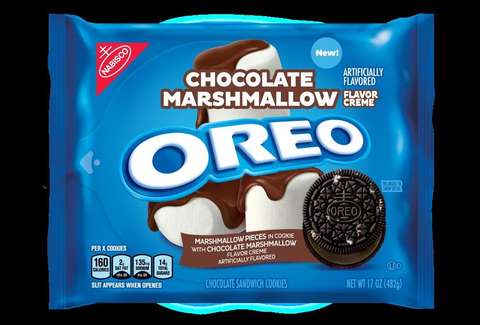 The last one is Chocolate Marshmallow. This Oreo flavor has the same original Oreo cookies with a chocolate marshmallow flavored cream, and in the cream are marshmallow pieces. I imagine they're like those little marshmallows that come in the hot chocolate packets, or like the marshmallows in some breakfast cereals. You know, the hard little pieces of sugar. I loved those as a kid. Which is why this is the flavor I cannot wait to try.
Turns out these cookies are on Amazon, however the Tiramisu are limited edition, I suggestion you order yours before they're gone!
Image source: Taste of Home