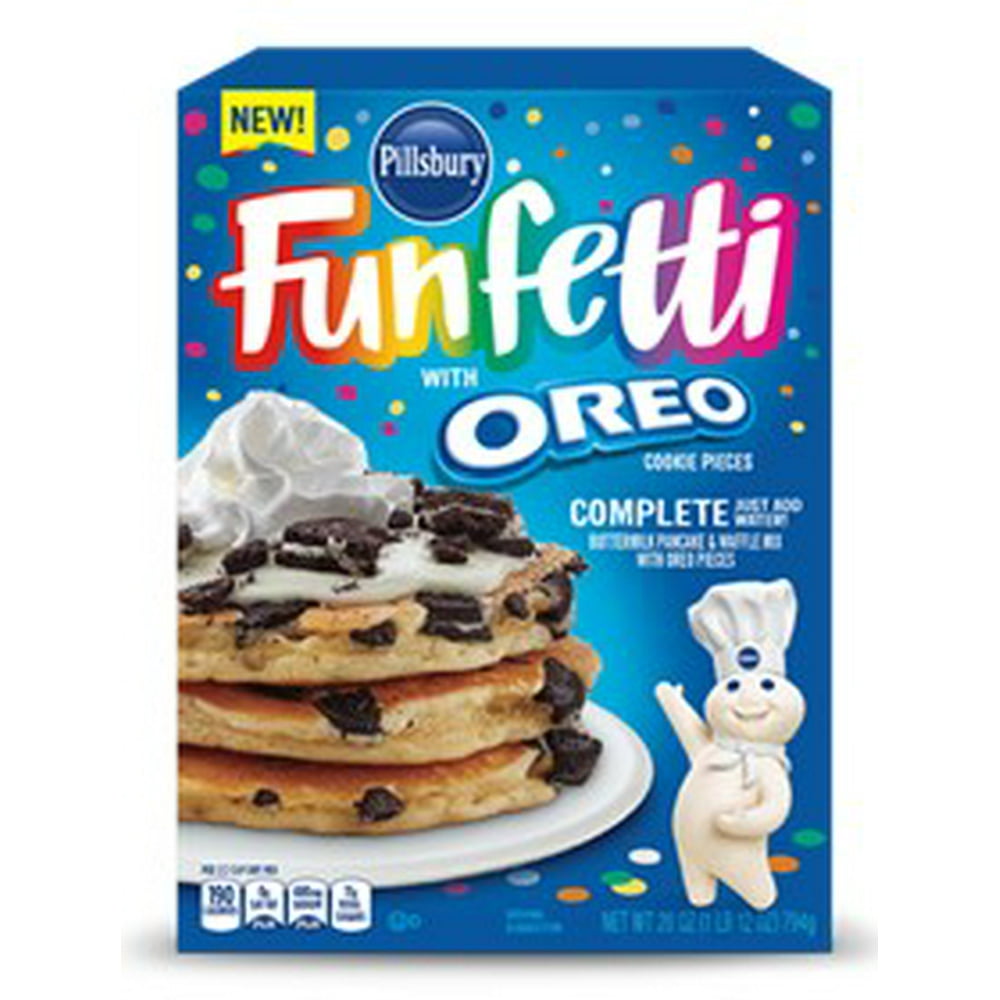 Oreos are so versatile that I'm surprised this didn't happen sooner!
The buttermilk pancake and waffle mix is a collaboration between the companies OREO and Pillsbury's Funfetti. The Pillsbury website describes it as a "complete pancake and waffle mix with OREO Cookie Pieces in every bite."
The 20oz box costs about $2.12 at Walmart and is one of many Oreo Funfetti products now available nationwide.
 

View this post on Instagram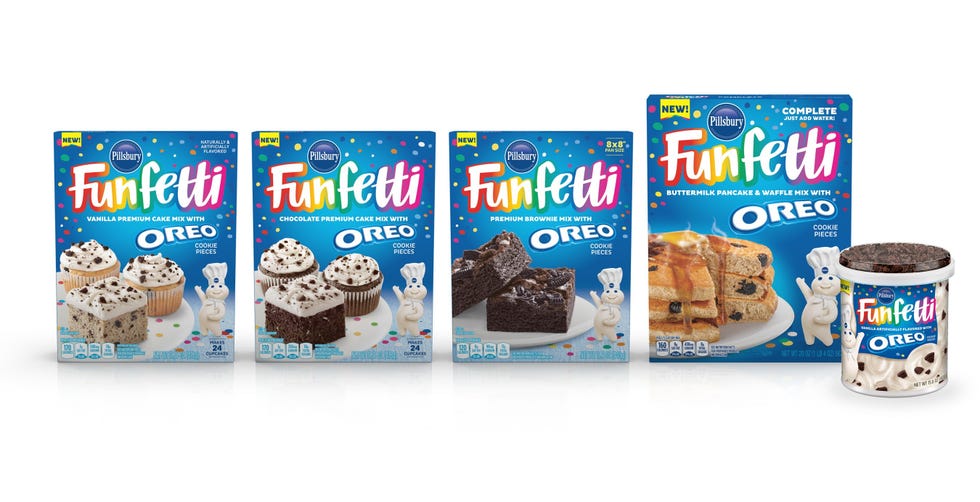 The line includes five different baking items to choose from. You can pick from Funfetti Vanilla Premium Cake Mix, Chocolate Premium Cake Mix, Funfetti Vanilla Flavored Frosting, Funfetti Premium Brownie Mix, and of course the Funfetti Buttermilk Pancake and Waffle Mix with Oreo cookie pieces!
All of the mixes are creative takes on the classic chocolate biscuit with delicious cream filling and their prices vary between $1.30 to $4.00. There's no telling how long the items will be in stores, but I'm excited about breakfast and all the desert combos I can make this week!