That familiar mustachioed face, the crispy chips that melt in your mouth, the packaging that doubles as imaginary laser arm-cannons—is there anything more iconic than the Pringles can? Admit it, no matter what you've been looking for in the chips aisle at your grocery store, the unmistakable look of Pringles chips has always given you a second of reconsideration.
This is why we're all pleasantly surprised to hear that Kellogg's is giving their famous tater tubes a makeover for the first time in 20 years. The change gives the Pringles man a bolder, cleaner look, trading the swoops of his older design for sleek simplicity.
 

View this post on Instagram

 
Of course, this doesn't mean that anything's changed in terms of Pringles' unforgettable taste. Gareth Maguire, senior director of marketing for Pringles, assures us, '"While the look may be new on the outside, I'm proud to say that it doesn't change the irresistible taste that's always been on the inside of every Pringles can…"
This brings us then to what is arguably our favorite aspect of the new design. In keeping up with our world of increasingly visual communication, the new Pringles man features a range of dynamic expressions that vibe with the chips packed inside! Check out the look of joy that adorns Pringles' Wavy variations or the look of hot, spice-induced bliss on Pringles' Scorchin' flavors. We love a good clever design and, honestly, the expressions are adorable. We're absolutely here for it.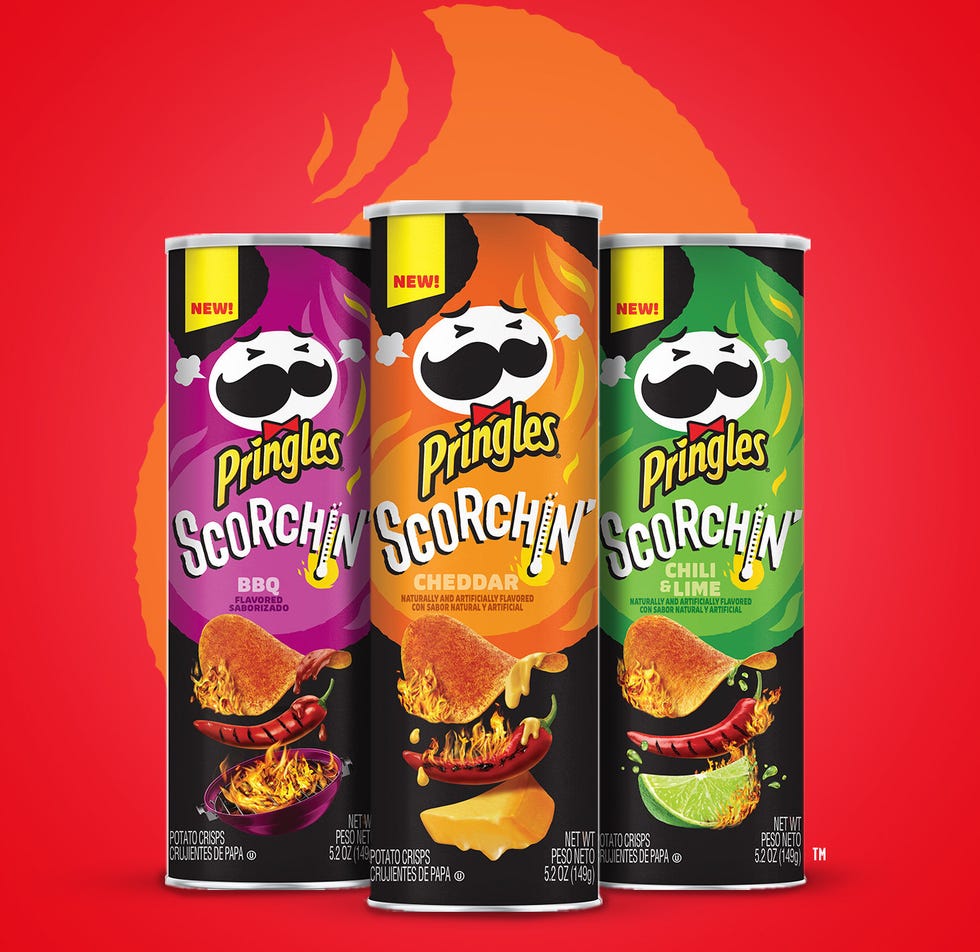 Furthermore, in celebration of this big change, Pringles is hosting the "Get Fresh As Mr. P" sweepstakes. To get in on the contest, fans just need to head on over to Twitter and tweet out their favorite Pringles flavor along with the hashtag #FreshAsMrPEntry. Personally, I think I'd go with Sour Cream and Cheddar. Or maybe the wild Pizza flavor from my childhood? This is too hard.
[embed]https://twitter.com/PieceOfArke/status/1334177508737093634[/embed]
Anyways, here's to another 20 years of poppin' 'til you can't stop.