Okay so I know Thanksgiving is this week, but I already have my Christmas tree up. What about you guys? I know some people who only start putting up their Christmas decorations after Thanksgiving and some people who do it after Halloween, so I guess I'm smack in the middle. Anyway, if your tree has space for more ornaments, be sure to pick up these Starbucks Cups! These little cups of joy are sold in a box of 6 that contains peppermint and double chocolate hot cocoa mix.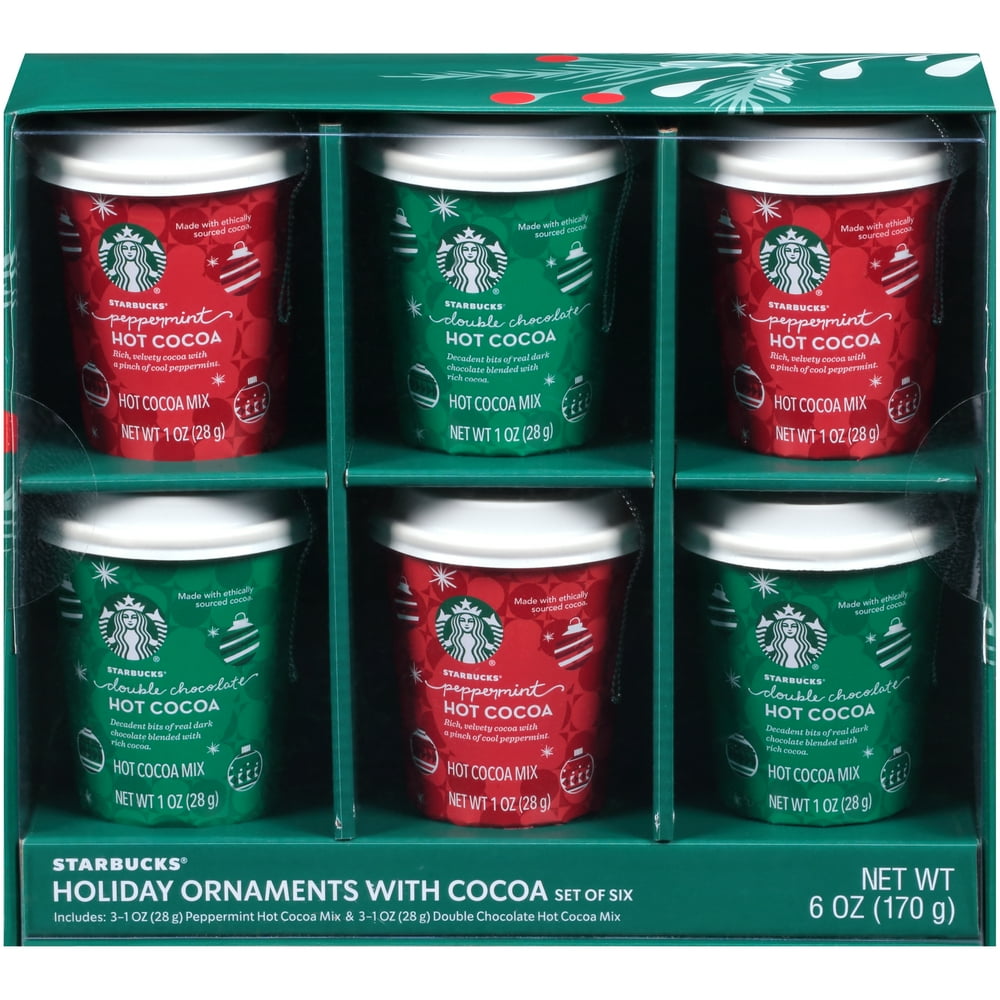 Where can you find these? Walmart! Yes, they were spotted by Instagrammer @foodiewiththebeasts at a local Walmart. They can also be bought online
here
for just $15. Totally worth it! How cute are they?
These Starbucks Cup Ornaments make perfect gifts for friends and family. I love that there is actually something inside of these ornaments - and something really yummy at that too! And whoever is on the receiving end will be pleasantly surprised. While most ornaments have to go back in storage, these will definitely be used up all holiday season so you can start fresh next year.
Okay for those of you who weren't in the holiday spirit yet, you surely must be now!