Attention all Starbucks-goers and chocolate lovers (and by that I mean attention everyone) - there is a fancy frappuccino on Starbucks' Secret Menu that is pretty spectacular - the Ferrero Rocher Frappuccino. Way to combine caffeine with a sweet, chocolatey rush!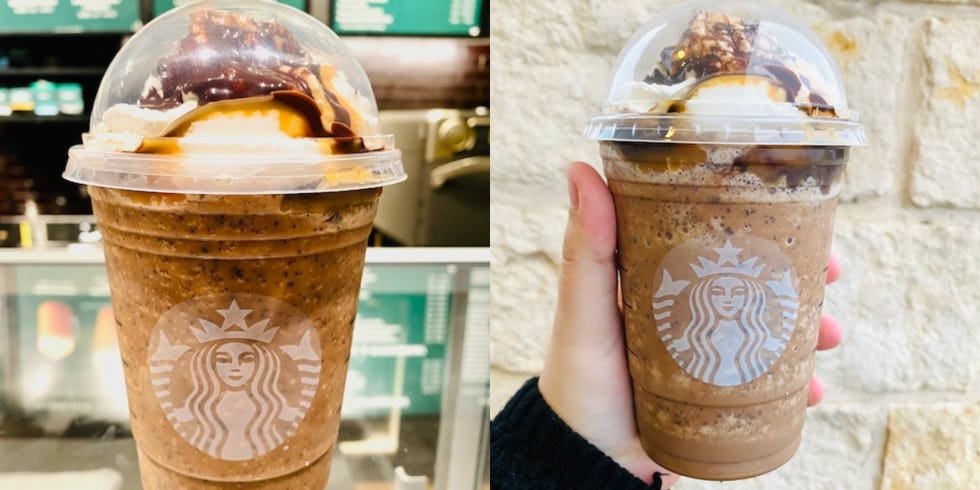 Here's the recipe:
Double Chocolate Chip Frappuccino or Java Chip Frappuccino if preferred
Add Mocha Syrup (2 pumps for a tall, 3 for a grande, 3.5 for a venti)
Add Hazelnut Syrup ( 1 pump for a tall, 1.5 for a grande, 2 for a venti)
Then add Hazelnut drizzle
Top with whipped cream
This frappe was created by none other than Totallythebomb.com - and yes, it tastes just like the iconic Ferrero Rocher chocolates that we grew up with. While it doesn't come with the gold wrapper the chocolates come in, it is rich, chocolatey, caramel-y, and DEFINITELY Insta-worthy! So what are you waiting for? Go try it ASAP!
What are some of your favorite Starbucks Secret menu frappuccinos?