Did you know that I'm kind of psychic?
Let me show you.
Right about now, you want to be on a tropical, breezy Hawaiian island with dense black sand or soft green grass between your toes, breathing in the gentle fragrance of local flowers and sipping on something fruity and alcoholic.
How did I do? 
Sadly, most of us can't be on a tropical beach right now (shout out to those who are -- I'm jealous of you), but at least we can all enjoy tropical cocktails.
​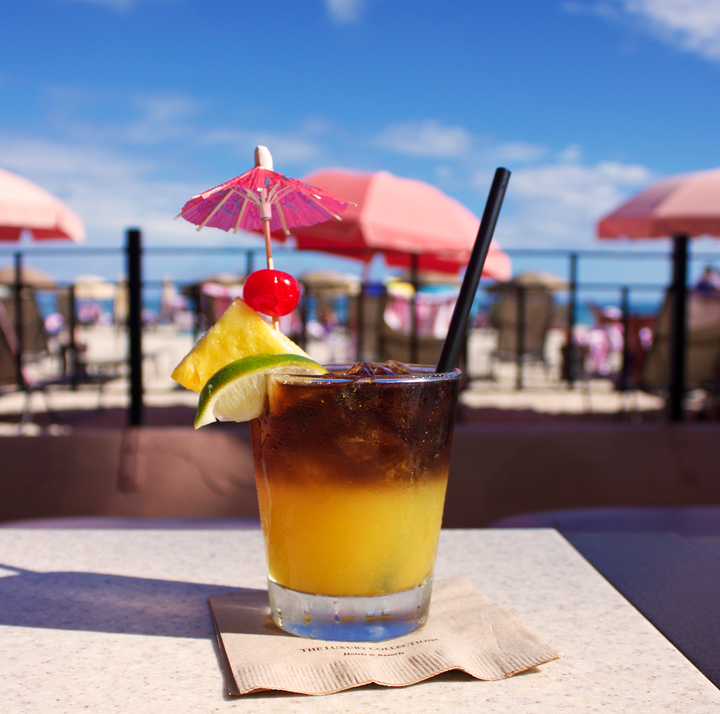 You've probably had a Mai Tai before. If you haven't, you've likely at least heard of the delightfully strong drink that features citrus juice, lovely almond-flavored orgeat syrup and orange curacao liqueur, with dark rum floated on top. This drink may have been invented in California, but its quintessentially tropical flavors will immediately transport you to an island paradise.
With passion fruit, rum and orange liqueur, this drink tastes a lot like your standard tiki fare -- but once you add a hefty dose of bourbon and a couple dashes of bitters, you'll see that this cocktail has a lot more going on than meets the eye, and the darker flavors perfectly complement the fruity, floral tones to make them stand out.
Orange juice, pineapple juice, rum and grenadine kick this off like a Mai Tai, but things get a little more interesting when you add some vanilla and coffee flavors. It sounds a little unexpected, but they bring the most satisfying pop of complexity to what would otherwise be a super sweet drink.
Fresh minty mojitos are always glorious and never go out of style, but if you want to put a decadent tiki twist on the classic Cuban drink, try adding a bit of coconut rum and cream of coconut, and swap out the regular sugar for the darker brown variety.
Everyone knows the classic Pina Colada, and for good reason, but if you want to really elevate it another notch, consider blending it with strawberries and a banana (frozen, if you want a thicker milkshake texture). This is a great one to make virgin and serve to the kids and non-drinkers too!
​
If you're looking for a tasty dessert cocktail that's more creamy than fruity, this coffee, vanilla and rum drink will do it for you. The coconut milk keeps things tropical-tasting, while its velvety thickness mixes perfectly with the decidedly rich flavors.