Just in time for St.Patrick's Day, M&M's announced a cool new green addition to everyone's favorite candy-coated chocolate snacks. But you'll have to keep this one in the freezer.
It's a Mint Ice Cream Cookie Sandwich!
You get to bite into a combination of mint flavor ice cream, two chocolate cookies, and mini milk chocolate M&Ms. You need to try them, there's no debate there. But you can help me figure out whether you bite ice cream sandwiches or eat them like you would an ice cream cone?
Also on the M&Ms March lineup; Classic Ice Cream Cookie Sandwiches. These have chocolate cookies with mini M&Ms baked in and vanilla ice cream in between.
The two new sandwiches are joining classic M&M freezer treats like the Vanilla Cookie Sandwich, Chocolate Cookie Sandwich, Ice Cream cones, and Ice Cream Fun Cups.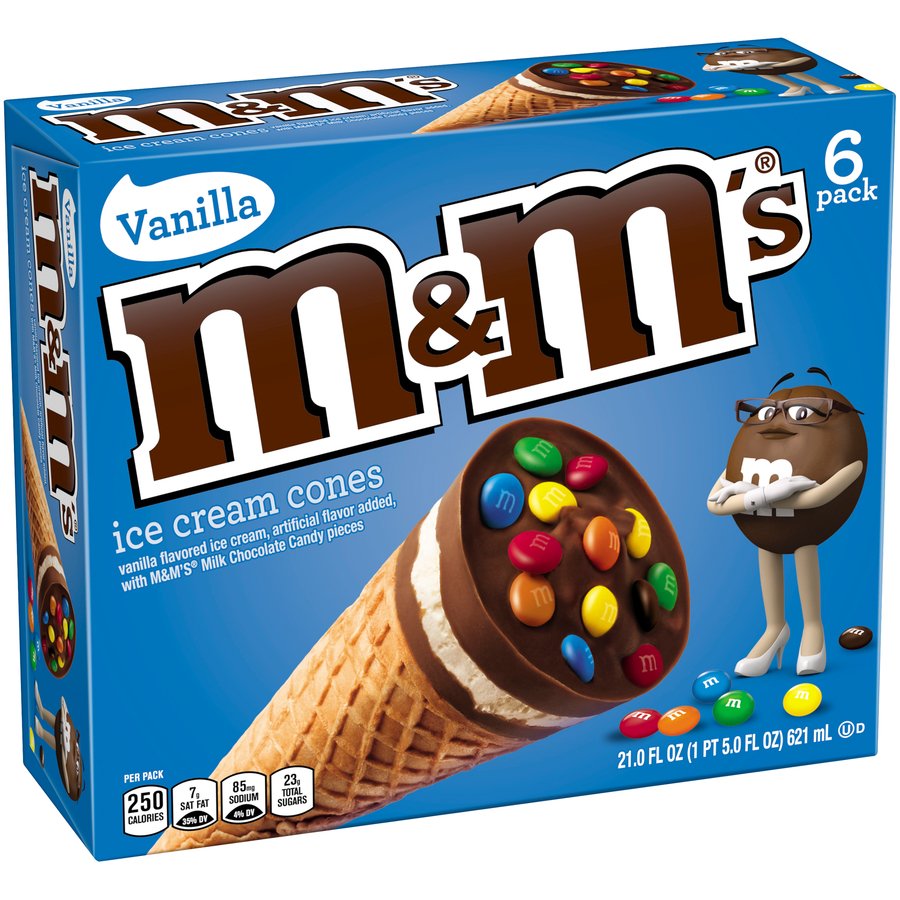 They'll be available starting this month in 4 pack boxes.
Mint or Vanilla this March is set to be delicious!