Whether you are hosting your loved ones for Thanksgiving for the first time ever, or you're a seasoned old hand at it, one thing's for sure: cooking up and serving a huge feast can be a little daunting. But don't worry, we're here to help, and you totally got this.
The closer you can get to sticking to an actual formal Thanksgiving schedule, the better it will be. Plus, you want to be a good host and spend time with your guests, so the goal here is to get as much cooking done ahead of time as possible so you can catch up with your cousins and a couple cocktails for at least part of the evening.
Do what you can on or before Thanksgiving Eve. If you can make anything on Monday night and freeze it, like freshly baked rolls, cranberry sauce or gravy, go right ahead. Start with our plan:
Saturday/Sunday
Thaw your frozen turkey now. That sucker needs at least 24 hours to thaw in the fridge for every four pounds on the bird, so get to it. You won't hurt anyone if your turkey finishes thawing a day or two early, especially since a 16-pound turkey takes around four days to thaw. If you procrastinate on this and find that it's still rock solid on Wednesday, throw it in a clean sink (giant pot, whatever) full of cold water for a few hours for a faster emergency thaw.
For a fresh turkey, check your local specialty grocer, but see if you can reserve it in advance, and place your order as soon as you can. They go fast!
Monday/Tuesday
Plan your menu. Finalize your grocery list and recipes. Adapt this schedule to fit your needs.
Go shopping. The last thing you want is a frantic and crowded mad dash across town to try and find sold-out pumpkin puree at the grocery store the day of. If you haven't bought your turkey yet, grab one ASAP as they do tend to sell out. Buy ice now, if you're going to use it for cocktails later.
Prep your space. Clean up your kitchen so you have room to work, clean out the fridge so you have space for the bird and an army's worth of food and start cleaning the house now, if that's your job. Wash and iron your cloth napkins now, and figure out how you are going to set the table. Have all your dishes clean and ready to go.
Make your perfect cranberry sauce, if you haven't already. We like this one, but for the record, we have nothing against the canned stuff either.
Make and freeze your stuffing.
Seriously, you can do this! Here's our favorite, which gets some extra flavor enhancers from apples, sage and sausage. Freeze in small batches and defrost on Wednesday, then bake normally.
Wednesday
Set the table! One less thing to worry about.
Brine your turkey, if you're doing that. If you're not in the mood for a mess, a dry brine is just as good as a traditional one. Here's how to do it both ways.
Turkey isn't your thing? Consider an alternate meat form (like one of these) that is less intimidating but still super festive. Prep it the day before.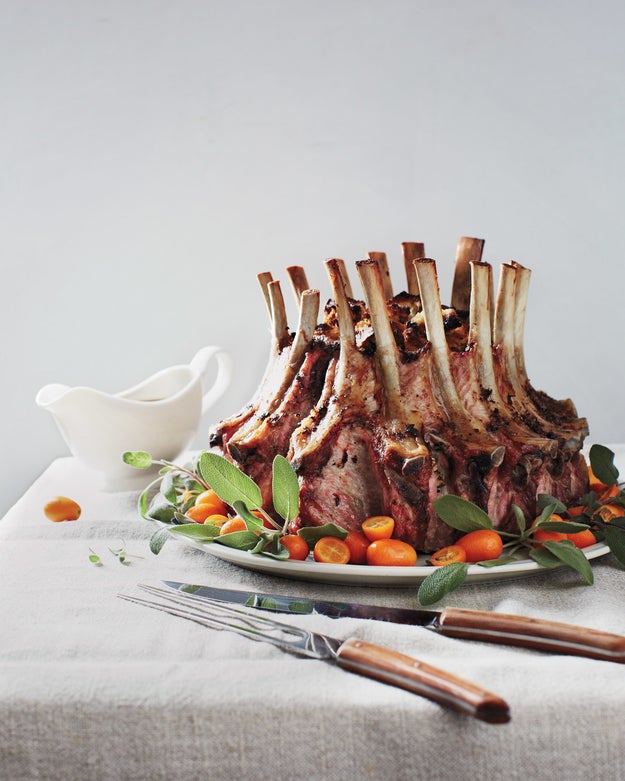 Chop and prep all the veggies you'll be using for your sides, like:
This one will rock your socks off if you want to break away from the usual condensed soup/fried onions element. Chop and parboil your green beans and dice whatever needs to be diced now, then assemble and cook it the day of.
You'll love this slightly sweet, bacony version. Again, do all your chopping now.
Thaw anything frozen that you made in advance.
Bake your pie today and throw it in the fridge, especially if you're serving it cold or room temperature.
Prep your appetizers. Not sure what to serve your hangry guests? Consider whipping up some of these to keep them from complaining.
TURKEY DAY
6 Hours Before Dinner
Bake that pie, if you haven't already. Not sure what to serve for dessert? Here are some ideas.
Peel and chop your potatoes, and throw them in the slow cooker for at least four hours on high, to save yourself time and a mess. Mash them up whenever you have a spare moment. Bonus: they'll stay warm and be ready whenever you are. Here's how to make the easiest ever slow cooker mashed potatoes.
If there is anything you need to cook, like stuffing or a vegetable dish that needs a different temperature than the turkey, bake it now and warm it in the oven later.
5 Hours Before Dinner
Fire up the oven and throw in your bird. Make sure the turkey is nice and dry on the inside and outside before tossing it in the oven, especially if you wet brined it. Want an easy, foolproof way to make a flavorful, fall-off-the-bone tender bird with minimal hassle? Pick up a poultry oven bag and cook your turkey in that. Here's how.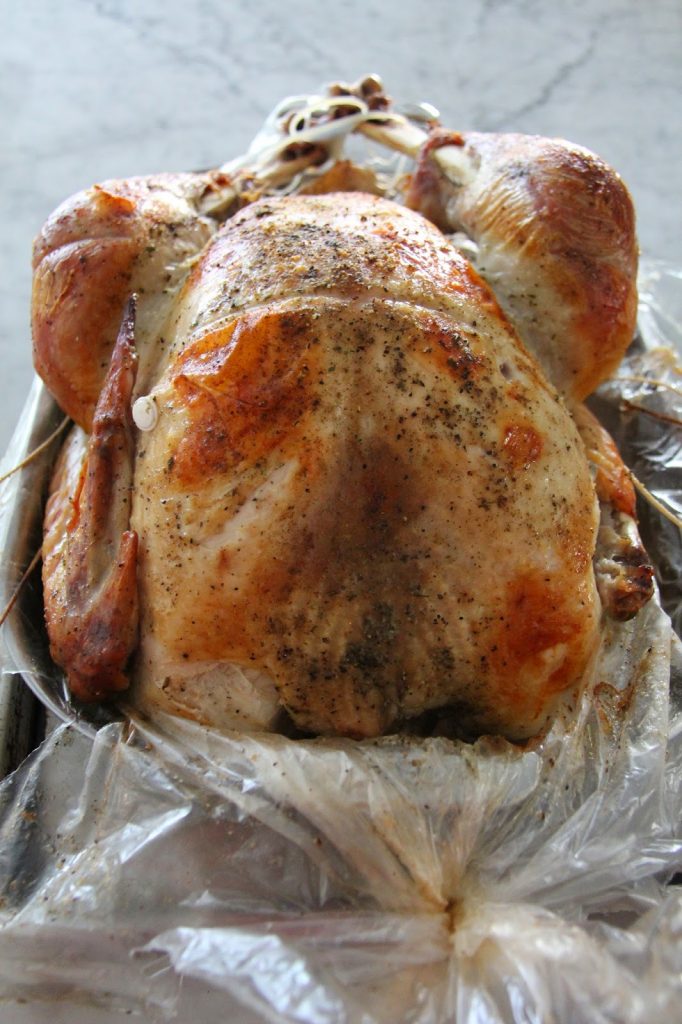 Remember that you want to give your turkey about an hour to rest and get carved up, so plan accordingly.
An Hour Before Your Guests Arrive
Prep all your cocktails and warm up your apps. If you aren't using any fresh herbs or anything, you might be able to get away doing this the night before. Not sure what drinks to serve? Try one of these.
1 Hour Before Dinner
Remove your turkey from the oven when it's done. Throw your veggies and anything else that needs to roast in there. In the meantime:
Use the drippings from your turkey to make gravy, if you haven't done so already. Here's how to make our favorite easy turkey gravy.
Carve the turkey, reheat whatever needs to be reheated, and most importantly:
ENJOY THE CRAP OUT OF YOUR AMAZING THANKSGIVING DINNER! You worked hard on this, and most likely it came out awesome.