Have you seen the supremely satisfying new trend that is rolled ice cream? Take a look:
How cool is that? Not only do these treats look gloriously refreshing and fun to chomp on, but watching the magic happen also releases a ton of stress, right?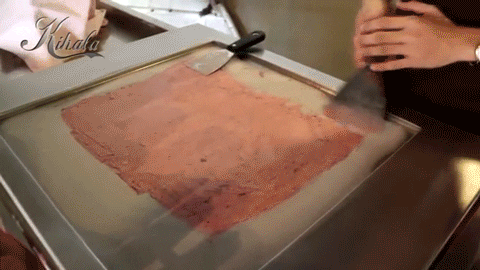 It's all the satisfaction of peeling off stickers, made into a trendy snack. I'm in!
First, you spread the not-yet iced cream onto a cold stone, and then you add whatever mix-ins and flavors tickle your fancy, like yummy cookies and candies:
Make sure to mix it around for ideal distribution and flash churning:
Then you roll it into these heavenly logs off melt-in-your-mouth goodness:
I'm pretty sure I could devour this one in seconds.
Roll it! Roll it! Roll it!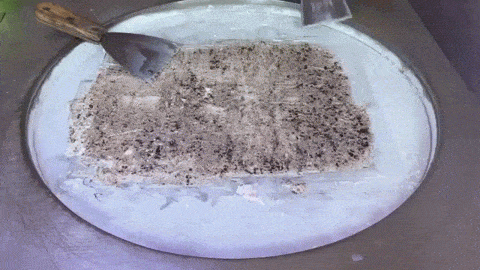 Once they land in your cup, you can top them with anything you want for some additional fun texture:
It's simultaneously cathartic and yummy. I. WANT. THIS.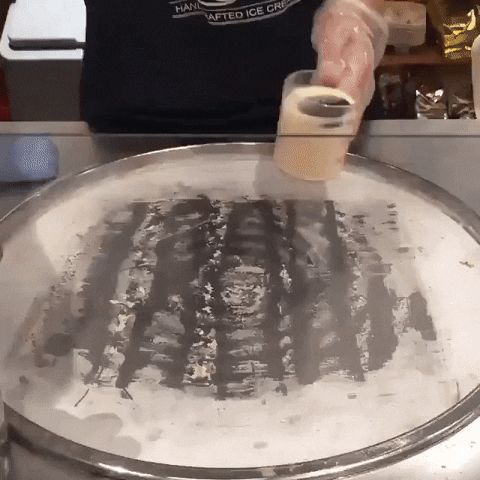 What do you think? Should I get myself a cold ice cream stone so I can make these all day?
I think it's the right thing to do!
You can keep it simple and tasty ...
Or you can go all out and slice them into beautiful faux-sushi rolls. Or deep-fry them, if you want.
Whatever your preferred style, enjoy these ice cream rolls!