We are obsessed with bagels, and we don't care who knows!
There's just something magical about the chewy-crispy-crumby breakfast roll that wins us over every time.
We're madly in love!
What we wouldn't give for somebody to make us one by hand right now ....
And who can resist this kind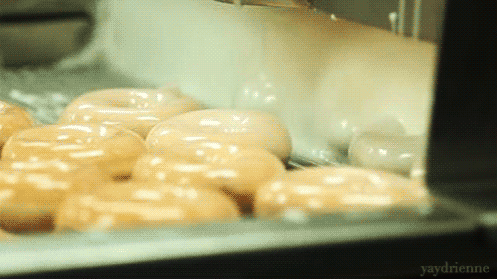 Oops! Those are bagels' sweet, fluffy fried cousins, donuts. We will not apologize, because donuts are delicious, and we love them too. Back to your regularly scheduled program. (Shout out to donuts.)
Maybe we should get one of these machines in the Cooking Panda office:
And then we could have a fresh bagel topped with cream cheese and all of our wildest dreams EVERY SINGLE DAY.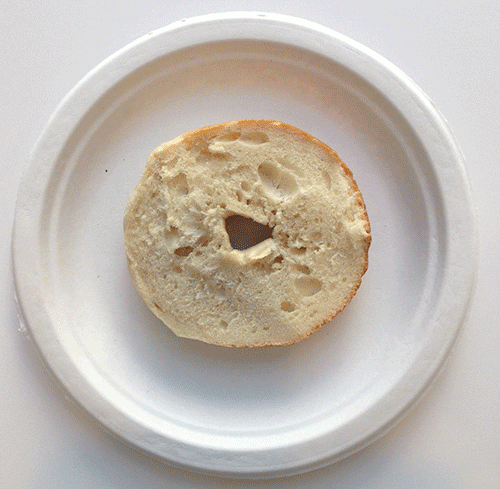 Every. Day. We're getting a little too excited here ... just breathe .... inhale and exhale ...
And don't forget, you can pile your bagel high with all of your favorite fixings, like cream cheese and lox: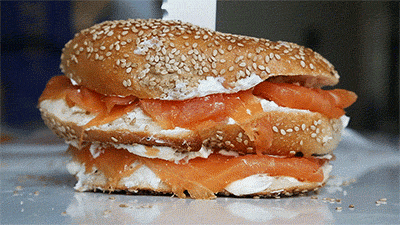 Here's another look at the construction of this outstanding sandwich: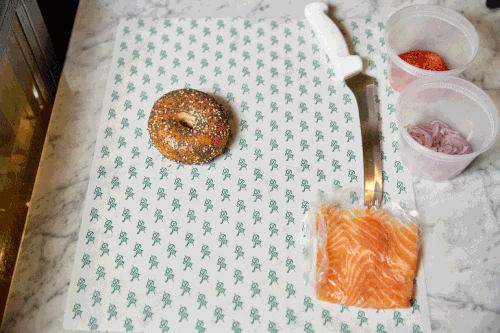 Or would you prefer to keep it simple and smother your bagel in smooth cream cheese?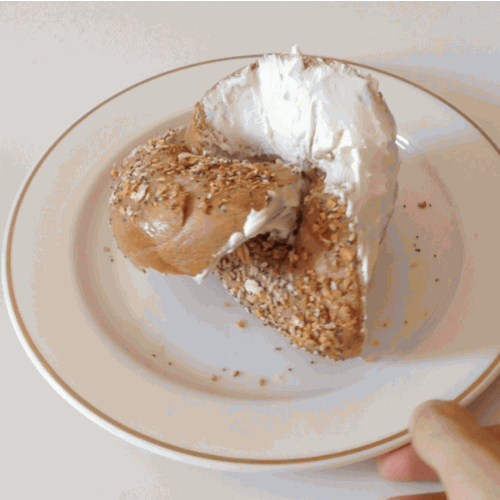 Maybe some mindblowing COOKIE DOUGH CREAM CHEESE?
How about this rainbow bagel topped with sprinkles?
If you want to keep it savory, you can turn it into pizza.
Or even the ever-controversial ham-and-pineapple Hawaiian kind:
Or just smother it with every dang thing you can think of:
How can we possibly choose the best one? Whatever your preference -- sweet, savory, classic or loaded -- we respect you. Enjoy a bagel today!