Are you having trouble keeping your eyes open?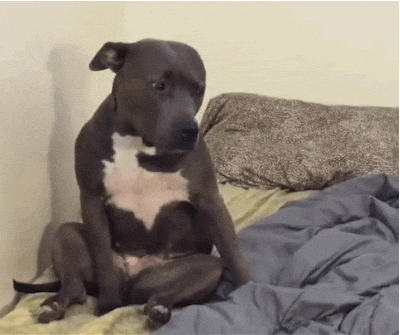 It happens. We don't blame you. Here, have a piping hot cup of joe. It'll help.
You look like you might need it.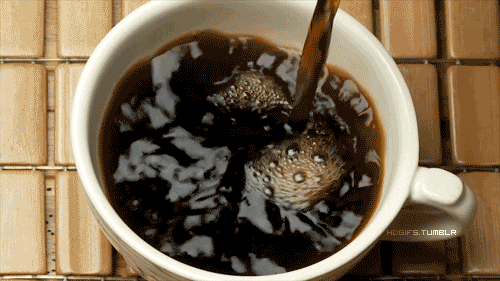 Is there any sight more beautiful than this when you need a pick me up?
We just love the deep, rich flavors of a nice roast, with that thick, just slightly oily finish.
You know you're in for a good time when your black coffee has that natural bit of froth on top. YESSSSS!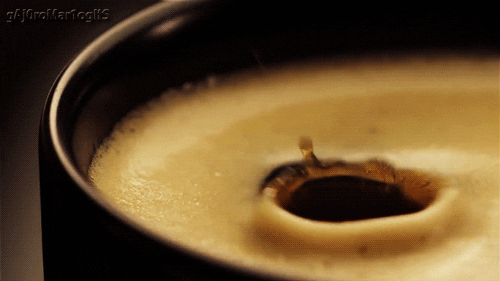 These efficient espressos are small but pack a mighty punch! Two shots of these and you can conquer the world. We could use a bit.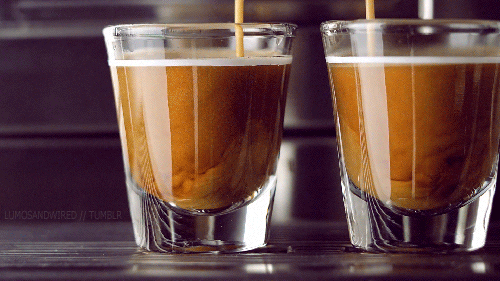 Help yourself to cream and sugar!
We are mesmerized! Just look how gorgeous this cream is as it drips into the coffee!
This stunning milk drop is completely hypnotic, and we are under its spell. It gives us strength.
Are you in the mood for something a little more frothy?
A gorgeous latte perhaps?
Why not make art out of it?
We <3 this foamy espresso beverage.
Feeling wild tonight? We won't judge you for pouring a little whisky into your coffee. Let's face it, Irish coffee is pretty much the best cocktail ever.
Or just stick to the basics. Nothing beats a strong black cup of bean juice to wake you up!
Here, have another cup on the house.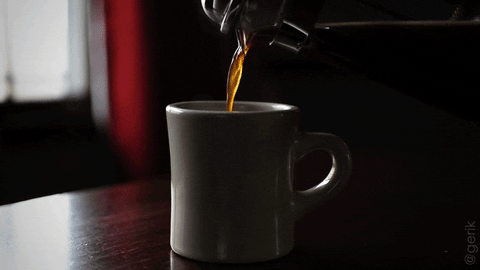 Drink up!