Original Hershey's kisses are a year-round favorite. They're perfect for baking, snacking, and eating until you lose count. But with the variety of kisses out there, you can basically have a different flavor kiss for every occasion.
And now there's a perfect flavor for every day this spring and hopefully through summer. Strawberry Ice Cream Cone Kisses are here but only for a limited time!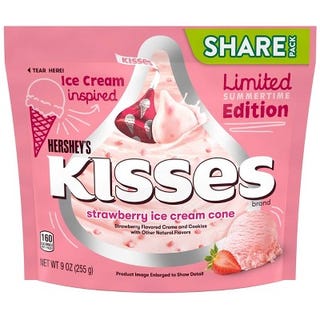 Hershey's said this new treatment is made with "strawberry-flavored crème and cookies."
Besides being aesthetically pleasing, their light pink color looks delicious and each kiss has slightly darker pink specs adding even more strawberry flavor.
You can find a 9oz bag at Target for just $3.69. And it's priced similarly at multiple retailers including Walmart.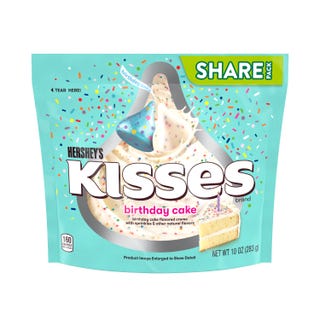 On your search for these pink delights, you might also be able to find Birthday Cake kisses. They were brought back in February and remind me of confetti cake!
No one is sure how long either flavor will last in stores, but I wouldn't want to miss either.