Ladies, have you ever sipped on a beer and been repulsed by the utter manliness of it -- perhaps it reeked of testosterone, football and bigger paychecks? Did you feel like you needed something more delicate to wash down your salad after you ran out of pink wine?
If so, your wish is finally coming true! Woman beer is finally here! Hallelujah!
Those who just aren't comfortable or satisfied drinking regular manbeer can pick up Aurosa, a lager "created by woman for women" designed to "celebrate femininity in all its forms," according to Aurosa's website.
"Aurosa is a representation of a woman's strength and a girl's tenderness," reads the beer's description. "The two contrasting tempers, present in the female essence, are depicted through the elegant design yet the strong, unfiltered taste."
The brew hails from the Czech Republic and consists primarily of Viennese malt, "which gives it a unique taste with a light caramel touch," notes the website.
"Aurosa was born to prove that women can succeed anywhere without having to adapt and sacrifice their natural femininity," it continues. "Women have been disregarded in the beer industry but owing to determination and faith in herself, Aurosa is set to redefine the perception of beer."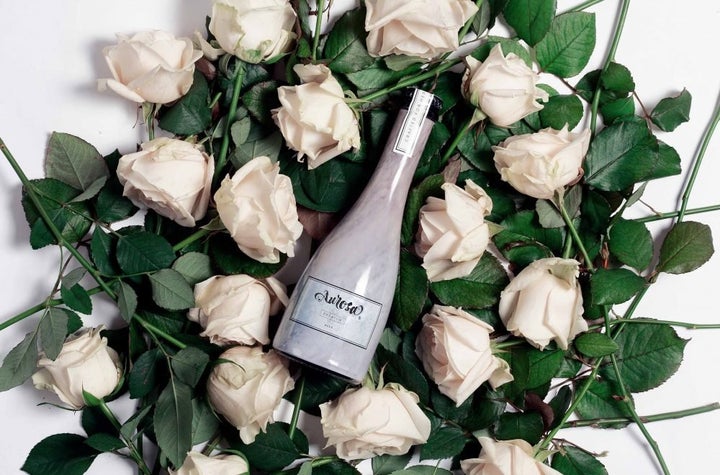 Indeed, beer brewing and drinking does have a lot more men at the forefront. In a 2016 Gallup poll, only 23 percent of women said that beer is their drink of choice, while 54 percent of men said that same.
"Beer, wine or any alcohol has no gender," Aurosa said on its official Facebook page. "However, the beer industry is largely dominated by men. And culturally, even as more women enter the industry as brewers, pub owners, drinkers, beer can still pretty much feel like a masculine affair."
But that sure didn't stop the Twitter community from absolutely roasting the company for creating a product that most said was absurdly unnecessary.
I can finally enjoy a beer. My hand was way too small to hold a pint glass! #beerforher

— caffeineblues (@caffeineblues) July 21, 2017
Gosh, so glad I can finally hold a beer as comfortably as I can use a pink pen.
Will I need to get a manicure in order to enjoy this beverage? ?? #beerforher https://t.co/Ik5Ex0vMvo

— Alix Robertson (@AlixRobertson4) July 21, 2017
Would the ladies out there even feel comfortable sipping from something that didn't come inside a pink or faux marble container? I think not!
#Aurosa #beerforher is "adapted to the elegance of women". I regularly spill manbeer down myself. Maybe ladybeer will be easier to handle https://t.co/whX9l19zwA

— Jo Rodgers (@JoRodgers92) July 21, 2017